World of Coca-Cola Releases Moments of Happiness Film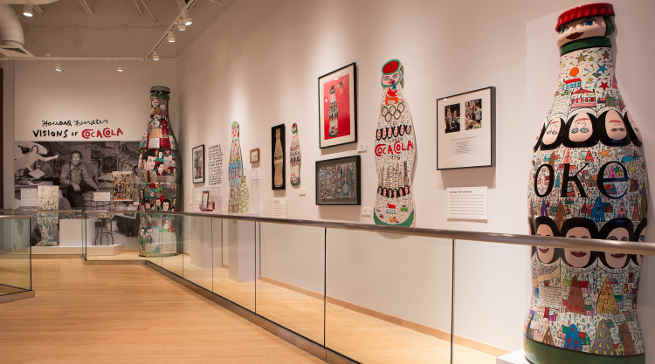 Lights, Camera, Action! The World of Coca-Cola kicks off summer celebration with a new short film, Moments of Happiness.
The World of Coca-Cola also is celebrating with:
A new app that allows iPhone users to experience the World of Coca-Cola in fun and surprising ways
Howard Finster: Visions of Coca-Cola, a new exhibit in the Pop Culture gallery highlighting the works of American folk artist Howard Finster
Discounted admission in honor of the seventh anniversary of the World of Coca-Cola at Pemberton Place on May 24.
[ Also Read: Pepsi Unveils Its First Fashion Capsule Collection ]
Happiness is all around us and it happens every day. That's the spirit of the new film in the Coca-Cola Theater. The six-minute film celebrates some of life's most memorable moments experienced by people of different ages and cultures around the world.
"We refer to the World of Coca-Cola as the Home of Happiness, so it makes a lot of sense that we feature a film that reflects that," said general manager of Retail and Attractions for The Coca-Cola Company, Russell Jacobs.
The World of Coca-Cola is located in Pemberton Place, adjacent to the Georgia Aquarium in downtown Atlanta.