Bomb Attacks Killing Children in Sudan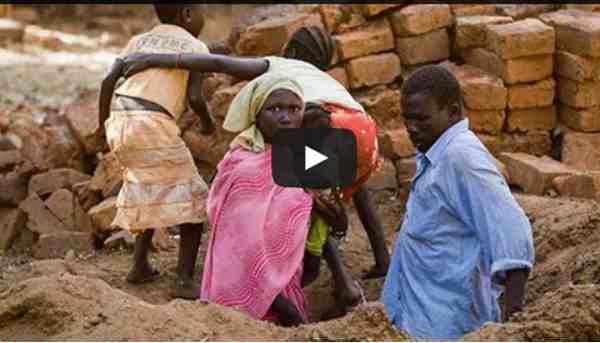 The Sudanese government's persistent indiscriminate air attacks in the Nuba Mountains area of Southern Kordofan are killing and maiming children, according to new reports released today by Human Rights Watch. An aid blockade is causing a health and education crisis in the conflict-affected region, it was reported.
In April 2015, Human Rights Watch visited 13 villages and towns in rebel-held areas of Southern Kordofan's Nuba Mountains that had been repeatedly hit by air-dropped bombs and ground shelling in the past year. The researchers focused on how abuses committed during the conflict are especially affecting children.
"Children are literally being blown to pieces by bombs and burned alive with their siblings," said Daniel Bekele, Africa director at Human Rights Watch. "They are unable to get sufficient food, basic health care, or education, and the situation is only getting worse."
The Sudanese government's unlawful attacks on civilians and blocking of essential aid should be investigated as war crimes, Human Rights Watch said.
The United Nations Security Council should verify the facts and establish an arms embargo over the conflict zone. The council should also impose travel bans and asset freezes against individuals from both parties to the conflict most responsible for failing to facilitate aid delivery.
Fighting between Sudanese government forces and the armed opposition, the Sudan People's Liberation Army-North (SPLA-N), began in June 2011 following disputed elections in Southern Kordofan, and quickly spread to Blue Nile state.
In both states, according to Human Rights Watch, the conflict has been marked by Sudan's use of explosive weapons in air attacks on towns and villages, and dire conditions aggravated by the government's aid blockade.
Photo / Video courtesy: Human Rights Watch