Kia Brings Electric Trail'ster Concept to Chicago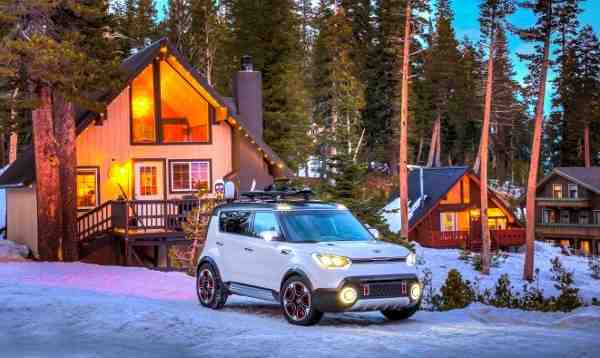 Kia Motors America (KMA) took the wraps off the Trail'ster e–AWD concept at the 2015 Chicago Auto Show.
Based on the brand's Soul urban passenger vehicle, the turbocharged Trail'ster — with its Polar Pearl Snowdrift / Terra Bronze Metallic paint scheme, roll–top canvas roof and armored aluminum skid plates — captures the essence of an advanced CUV.
With its rugged, functional and upscale approach to an active mountain–focused lifestyle, Trail'ster was dreamt up at Kia's California design studio, birthplace of the Track'ster and GT4 Stinger.
"The Trail'ster concept is a near–future look at how the production Kia Soul would logically evolve into an AWD–capable version that's built to escape the city streets and roam into the mountain wilderness," said Tom Kearns, chief designer, Kia Design Center of America (KDCA). "It takes the go–anywhere capability of an SUV and reimagines it within a compact and sporty package with an expressive design to match."
Kia Motors America (KMA) is the marketing and distribution arm of Kia Motors Corporation based in Seoul, South Korea.