Method to Celebrate Life's Messy Moments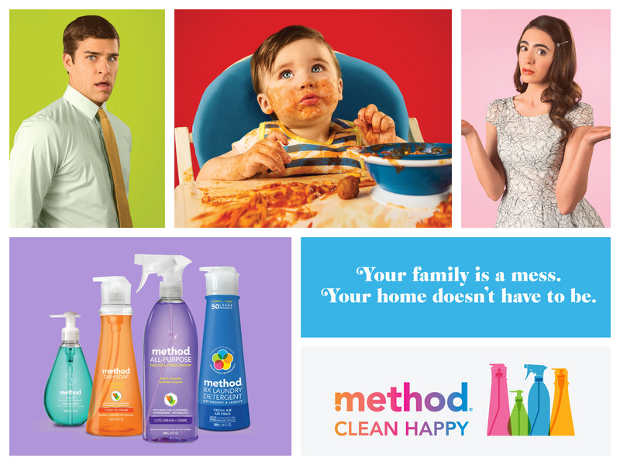 Home care products company Method launches a new integrated campaign celebrating life's messy moments through a romantic comedy-style series of TV and online ads, content and social media programs.
The campaign is centered on the idea that there's an entertaining story behind every mess, and every mess deserves a clean, happy ending.
"Our campaign is grounded in a universal human truth that people's lives are messy," said Alison Worthington, Method's chief marketing officer.
According to the company, this new content is an evolution of the brand's 'Clean Happy' mantra to demonstrate Method's promise to provide a better cleaning experience through fragrance, design and health.
To seed the campaign on Facebook, Method is hosting a photo contest called the Clean Happy Awards, asking fans to submit their best pet, kid, and party messes.
[ Also Read: Sex Life Survey: People Use Phone and Facebook During Sex ]
Method partnered with creative agency Mekanism to create and produce the content which includes a mix of TV and online ads and a 60-second movie trailer style video.
Method's digital agency of record, Essence, developed and executed its media plan, television media buy, and website redesign.
The campaign, while integrated across multiple channels, is Method's first significant foray into online advertising to better reach the people who shop online.
The ads will run from March 24 – June 7 in top US markets including San Francisco, Seattle, New York, Denver, Portland, Boston, and Philadelphia.