Can India Help Mauritius Create Jobs?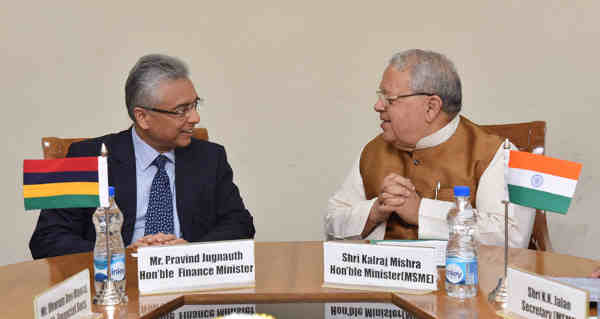 Multiple research reports suggest that the unemployment situation in India has gone so bad in the past two years of Narendra Modi's government that it is soon expected to trigger a social unrest in the country.
[ Read: Unemployment May Cause Social Unrest in India ]
However, India is planning to help Mauritius create jobs. "With India's support the MSME (micro, small, and medium enterprise) sector in Mauritius has a great potential for skill development and job creation," said India's MSME minister Kalraj Mishra today.
"Relations with Mauritius is high on the agenda of his government," Mishra said during the interaction with Mauritius delegation headed by its finance minister, Pravind Jugnauth in New Delhi.
[ Visit: Tech-Wise Knowledge Center for SMBs ]
During the discussion, Mishra also stated that his ministry will work towards establishing tool rooms and technology centers to help skill people in specific sectors.
He said that his ministry will provide all possible help by way of technological assistance to develop MSME sectors in Mauritius.
Senior officers from MSME ministry discussed a range of issues of bilateral cooperation with the Mauritius delegation.
[ Request for Help to Open Free School for Poor Children ]
During the interaction, Pravind Jugnauth said "We seek India's assistance to develop handloom and handicraft sectors in Mauritius," highlighting other possible areas of bilateral cooperation like development of handloom, handicraft, tourism, aquaculture, etc.
Kalraj Mishra directed the ministry officials to make actionable points based on this interaction and work towards taking this bilateral cooperation to fruition.
Photo courtesy: Press Information Bureau