Disney Releases The House of Hades
Disney Publishing Worldwide (DPW) announced a 2.5 million first printing of The House of Hades, the fourth book in the New York Times #1 best-selling Heroes of Olympus series by Rick Riordan.
The House of Hades simultaneously releases in hardcover and as an eBook from Disney Publishing's Disney-Hyperion imprint, and as an audio version through Listening Library on Oct. 8, 2013.
More than thirty-five million books are currently in print in the U.S. across Riordan's three series from Disney-Hyperion: Percy Jackson & the Olympians, The Kane Chronicles, and The Heroes of Olympus. The books have been translated into 37 languages in 36 countries.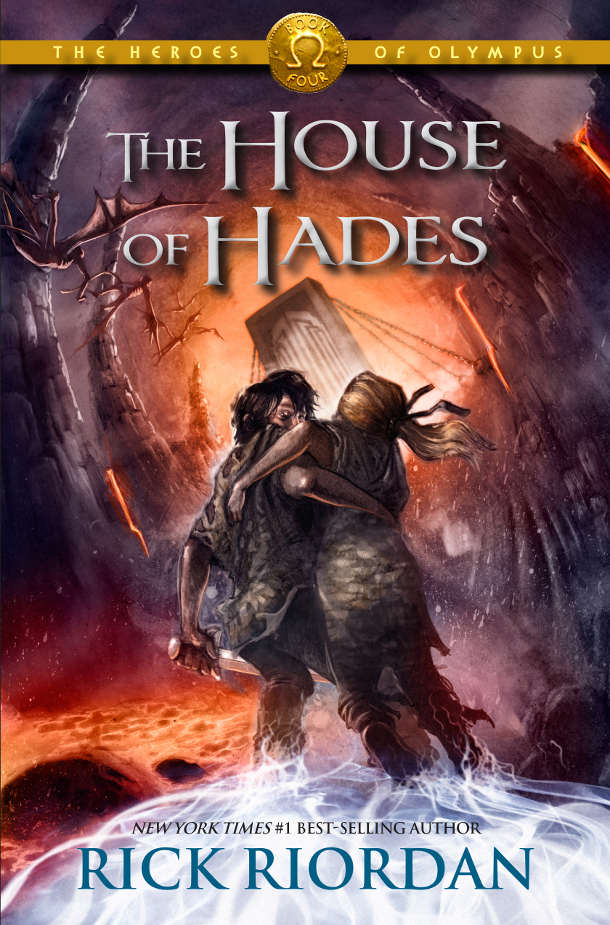 At the conclusion of The Mark of Athena, Annabeth and Percy tumble into a pit leading straight to the Underworld. The other five demigods have to put aside their grief and follow Percy's instructions to find the mortal side of the Doors of Death.
If they can fight their way through Gaea's forces, and Percy and Annabeth can somehow survive the House of Hades, then the Seven will be able to seal the Doors on both sides and prevent the giants from raising Gaea. But, Leo wonders, if the Doors are sealed, how will Percy and Annabeth be able to escape?
The demigods have no choice. If they don't succeed, Gaea's armies will never die. There is no time. In about a month, the Romans will march on Camp Half-Blood. The stakes are higher than ever in this adventure that dives into the depths of Tartarus.
"Camp Half-Blood and Camp Jupiter are still at odds, and time is running out with Gaea on the rise in The House of Hades," said Suzanne Murphy, vice president and publisher, Disney Publishing Worldwide.
"Rick continues to top himself with each new book. In The House of Hades he will take readers on a roller coaster ride of plot twists and intense action that will leave them breathless with anticipation for the series finale, coming in October 2014."
In support of the release of The House of Hades, Riordan will embark on a multicity tour across the U.S. beginning on the national laydown date, Oct. 8.
Exclusive "Camp Half-Blood" and "Camp Jupiter" T-shirts, buttons, and trading cards will be given out at each tour event.