Is War-Torn Syria Ready for the Elections?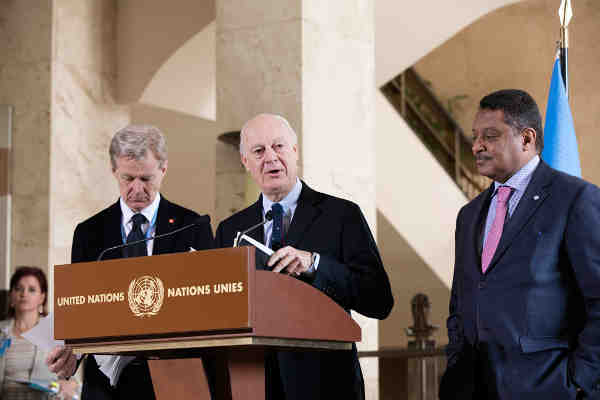 The United Nations believes that after nearly six years of conflict, Syria will have the democratic elections in the next 18 months, which will virtually bring an end to the Bashar al-Assad regime.
UN Special Envoy for Syria announced Wednesday that 'substantive' UN-mediated peace talks will begin next Monday, as humanitarian aid convoys continue to reach more people in besieged and hard-to-reach areas following a nationwide cessation of hostilities that began on 27 February.
"Quite an achievement," Staffan de Mistura told reporters in Geneva, referring to the 238,485 people the UN and its partners have delivered aid to via 536 trucks.
[ Can Kanhaiya Kumar Achieve Social Democracy for India? ]
Mr. de Mistura informed the press that participants have begun to arrive in the Swiss city, where he will hold "proximity talks" over the coming days as more of the parties arrive.
He said he expects to start substantive discussions, known as the intra-Syrian talks on 14 March, in a round which he expects will end by the 24th.
"We believe that having a timetable and a time limit is healthy for everyone," the Special Envoy noted. "When we start having the talks on Monday, the focus will be on substance, on the agendas, in other words on new governance, constitution, and elections, the future elections in 18 months' time, both presidential and parliamentarian."