Nissan's First-Ever LGBT Ad Campaign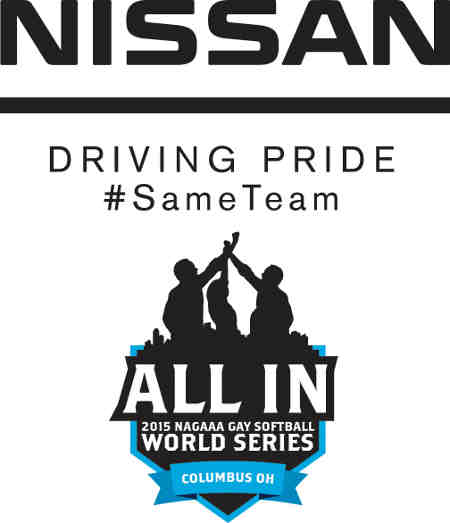 Nissan will partner with the North American Gay Amateur Athletic Alliance (NAGAAA) to sponsor its 39th Annual Gay Softball World Series event taking place Aug. 14 to 22 and will leverage the partnership in the company's first LGBT-themed ad campaign.
Nissan vehicles will be showcased throughout the nine-day event in Columbus, Ohio that expects to draw more than 10,000 athletes, coaches, and fans.
"We'll be driving pride with Nissan all the way to Columbus, Ohio," said Chris Balton, commissioner of NAGAAA. "We're extremely excited to have a company as committed to diversity and inclusion efforts as Nissan batting a thousand for us this year."
[ Also Read: Transgender Athlete to Compete for Canada ]
Created in 1977, the North American Gay Amateur Athletic Alliance Open Division is an international sports organization comprised of men and women dedicated to promoting amateur athletics for the LGBT community.
More than 185 teams from 43 cities across the United States and Canada are participating in nine days of events, which include opening ceremonies, a five-day multi-division tournament, community events and the closing ceremonies.
[ Also Read: What Are the Travel Habits of Gay and Lesbian Travelers? ]
Nissan's Gay Straight Alliance Network (GSAN) is the driving force behind the company's LGBT outreach efforts. Nissan also offers inclusive benefits and Championing Diversity workshops for employees, and a "Diversity and Inclusion" team works closely with advocacy groups such as the HRC to drive a culture of equality in the workplace.
Other Nissan LGBT sponsorships have included the National Lesbian and Gay Journalists Association and a number of regional events and groups.
In North America, Nissan's operations include automotive styling, engineering, consumer and corporate financing, sales and marketing, distribution and manufacturing.