100 Students Chosen for Disney Dreamers Academy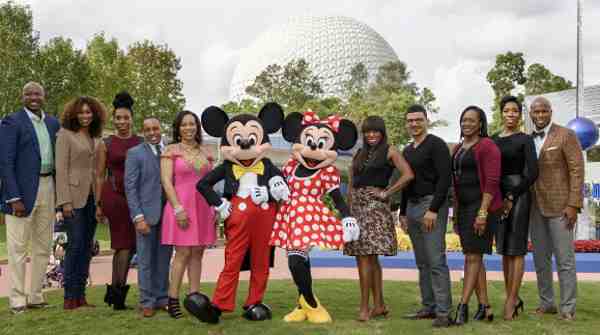 Approximately 100 high school students from across America will soon pack their bags for a fun-filled and educational trip to Walt Disney World Resort as part of this year's Disney Dreamers Academy with Steve Harvey and Essence, March 3-6, 2016.
The teens, along with a parent or guardian, will take off on an all-expense-paid trip to Walt Disney World Resort in Florida, where they will experience once-in-a-lifetime educational and mentoring program designed to inspire them to dream big and discover a world of possibilities that will help them prepare for their future.
The students, known as "Dreamers," are taken on stage and behind the scenes, where Disney theme parks become vibrant 'classrooms' and students discover new careers and pursue their dreams while also creating fun memories that last a lifetime.
[ Can Your Education Get You the Right Job? ]
During Disney Dreamers Academy, students participate in hands-on, immersive career-oriented workshops, ranging from animation to zoology. Each student is given important tools such as effective communication techniques, leadership skills, and networking strategies.
Additionally, Dreamers are exposed to acclaimed motivational speakers and popular celebrities who share their stories and insight on achieving success and dreaming big.
[ Also Read: How India Abuses Children's Right to Education ]
Dreamers have the opportunity to cultivate relationships with other students from across the nation while gaining first-hand knowledge from Disney experts and renowned entrepreneurs and executives.
Walt Disney World Resort, along with syndicated television and radio personality Steve Harvey and Essence Communications, will host the selected Dreamers during their magical four-day career and educational exploration.
This year's students were selected from thousands of applicants who answered a series of essay questions about their personal stories and dreams for the future.