Disney to Publish Zendaya's Between U and Me
Disney Publishing Worldwide will publish an advice book for tween girls written by Zendaya, star of the hit Disney Channel show Shake It Up!, contestant on ABC's Dancing with the Stars, and Hollywood Records recording artist.
In Between U and Me: How to Rock Your Tween Years with Style and Confidence, Zendaya will share frank and fun advice for navigating the tween years with all the tools needed to be happy and healthy.
Between U and Me will be published on August 6, 2013 under the Disney-Hyperion Books imprint and will include personal photos, candid anecdotes, recipes, playlists, doodles, and advice from Zendaya's team of experts (Shake it Up! co-stars and stylists, and her mom and dad).
[
Also Read
:
Raman Media Network Books for Children
]
The book was co-written with Sheryl Berk, who has collaborated with celebrities on their memoirs.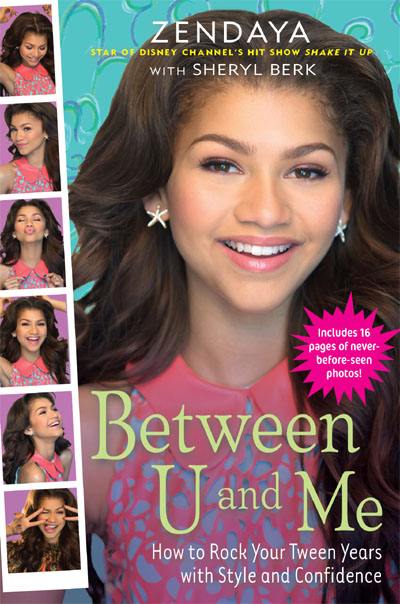 "The tween years can be really fun and exciting, but they can also be a tough time in a girl's life," says Zendaya. "You're just finding your voice and personal style. There's a lot of drama in relationships with other girls, parents, siblings, teachers, and boys. I hope this book will help girls through the tougher parts of the tween years and help them appreciate the fun parts."
[
Also Read
:
RMN Company Launches Multimedia Entertainment Project
]
"Zendaya is an incredibly talented rising star," says Wendy Lefkon, editorial director, Disney Publishing Worldwide. "We are thrilled to have the opportunity to share her story and advice with her fans in this special way."
Zendaya is exclusively managed by Monster Talent Management. New episodes of Shake It Up air Sundays at 8:30 p.m., ET/PT on Disney Channel.