Film Shows How to Prevent Sexual Violence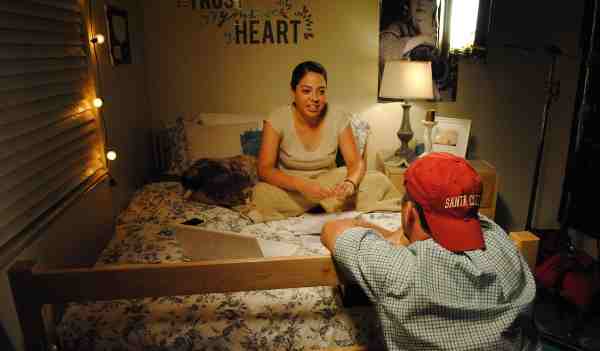 Santa Clara University (SCU) is unveiling a tool in combatting sexual assault on college campuses. Can't Thread a Moving Needle is a film adapted from the play written by SCU Theatre Professor Barbara Means Fraser.
The play was written based on interviews of victims, survivors, perpetrators, family, friends, counselors, professors, and attorneys. Fraser, one alumnus, and nine students from her Playwright's Workshop course gathered stories and commentary from over 100 people from a variety of states.
"We believe this project will help reduce sexual attacks on campuses across the country," says Fraser.
Trailer for Can't Thread a Moving Needle from Santa Clara University on Vimeo.
The movie will be available on a free website with other sexual assault prevention and education resources. The interactive site will also be a resource to help universities comply with the Campus Sexual Violence Elimination Act (Campus SaVE Act).
"This movie is a means to engage people in conversation about a very difficult topic," says Matthew Duncan, associate dean for SCU's Office of Student Life.
In the picture above: Can't Thread a Moving Needle Director and Santa Clara University professor Mike Whalen prepares actress and SCU alum Gladys Mancillas for an emotional scene in the docudrama to prevent sexual assault on college campuses.