Rowdy Roddy Piper Monster Killer Graphic Novel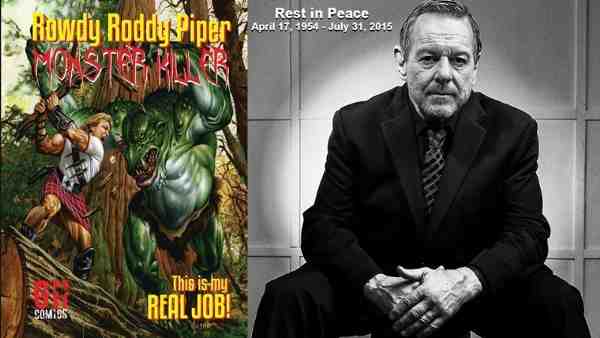 Grind House Comics brings "Rowdy Roddy Piper Monster Killer" graphic novel. It gives the real scoop about Rod's life, his mission and the way he's been secretly saving humanity for the past 30 years.
While wrestling gave him the cover, Rod's real job wasn't something he chose – it was handed down to him by his ancestors and now it's time for Rod to pass it along to his son, Colt, who thinks Rod abandoned him and who wants nothing to do with him.
[ Dream Jumper: Scholastic to Publish Graphic Novel Series ]
Mr. Piper had been a professional wrestler since the age of 15 and, to date, still holds the title of "youngest wrestler in the history of professional wrestling."
Roddy passed away of cardiac arrest on July 31, 2015 at the age of 61.