Regal Premieres The Stream with Mario Lopez
Regal Entertainment Group (NYSE: RGC), a leading motion picture exhibitor in the United States, announced the exclusive engagement of a new family comedy "The Stream," a film benefitting Boys & Girls Clubs of America. The movie will be released only in select Regal theatres on Oct. 18.
Boys & Girls Clubs of America Alumnus and Ambassador Mario Lopez (Extra!, X Factor), Kelly Rutherford (Gossip Girl), Christopher Gorham (Covert Affairs) and Rainn Wilson (The Office, Super, Six Feet Under) are all featured in "The Stream," a film set in 1981, that follows the story of five friends who embark on an epic adventure.
All they have to do is follow The Stream and back. With Mom gone for three hours what could possibly go wrong? Encountering bullies, mystical creatures and a nasty storm, the friends will need the force of friendship to prevail. More details are available at thestreammovie.com.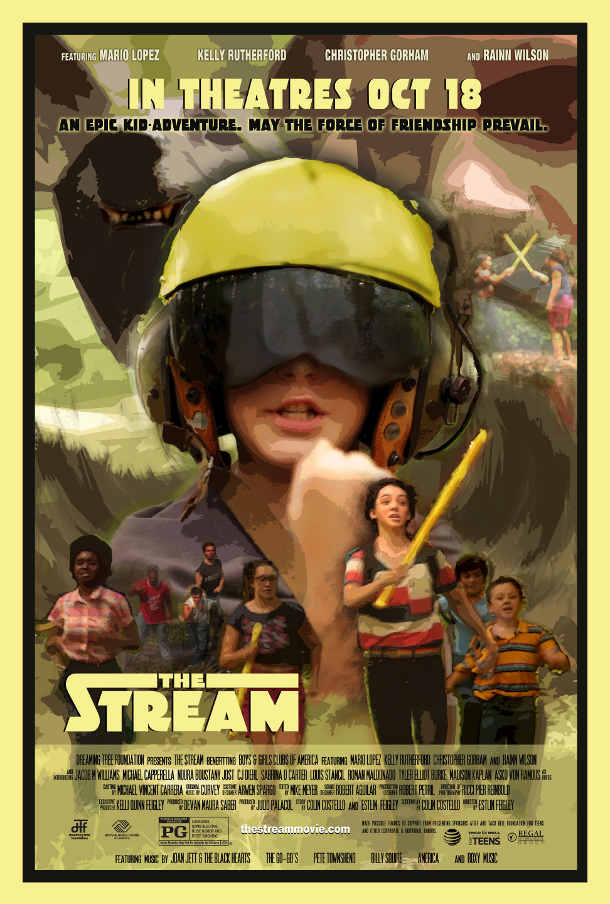 "The Stream" was produced by Dreaming Tree Foundation to benefit Boys & Girls Clubs of America. Nearly 200 kids from Boys & Girls Clubs around the country received the opportunity to work behind the camera or in the editing bay.
The majority of all producer revenues from theatre, DVD, VOD, TV and other distribution will be given to Boys & Girls Clubs of America to support the organization's youth development programs.