Salt Lake Comic Con Welcomes Spider-Man Creator Stan Lee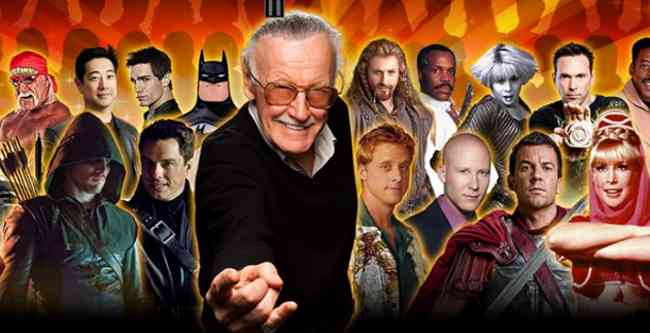 Salt Lake Comic Con has announced that legendary comic creator Stan Lee is coming back to Salt Lake Comic Con on September 4-6, 2014.
Stan Lee Photo Ops and Autographs can be purchased in advance on SaltLakeComicCon.com today, August 15.
Lee's Super Hero characters, including Spider-Man, The Incredible Hulk, X-Men, Thor, The Fantastic Four, Iron Man as well as others, thrust Marvel to the top of the comic book industry which is now part of the Disney media company.
Lee is currently the Chairman and Chief Creative Officer of POW! Entertainment, a multimedia entertainment company based in Beverly Hills, CA.
[ Also Read: Stan Lee's Indian Superhero Chakra Released on ToonsTV ]
POW! has created numerous new characters and stories in areas including publishing, film, TV, reality, stage, documentary, and multimedia.
He currently remains Chairman Emeritus of Marvel, as well as a member of the Editorial Board of Marvel Comics.
"Stan was a fan favorite at our inaugural Salt Lake Comic Con last September and is sure to be enthusiastically welcomed back this year," said Dan Farr, Salt Lake Comic Con founder and show producer.
Salt Lake Comic Con is organized by Dan Farr Productions in partnership with Media One of Utah, a joint operating agreement between the Salt Lake Tribune and the Deseret News, and ABC4 / CW30 of the Nexstar Broadcasting Group.
Photo courtesy: Salt Lake Comic Con