Exhibition of Presidential Cars Opens at National Mall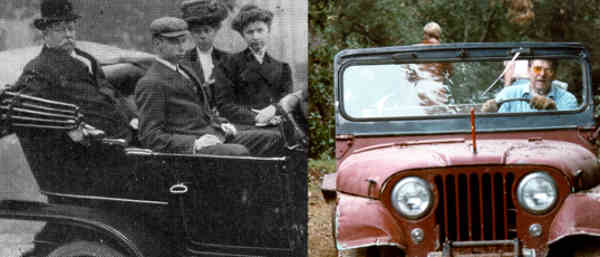 The Historic Vehicle Association (HVA) announced Monday that its second Cars at the Capital exhibition on the National Mall in Washington, DC will feature two iconic presidential automobiles.
These are: President Taft's 1909 White Steam Car, the first White House limousine; and the 1962 Willys 'Jeep' CJ-6 President Reagan used at the Reagan Ranch in California.
Each of the vehicles will be displayed on the National Mall for approximately one week in a "glass jewel box" on the pathway between the National Air & Space Museum and National Gallery of Art from April 14 to April 26.
The exhibition follows the 2014 Cars at the Capital exhibition that brought many historically significant automobiles to the National Mall.
President Taft's 1909 White Steam Car and President Reagan's 1962 'Jeep' CJ-6 will become the ninth and tenth vehicles, respectively, to be documented in and recognized by the National Historic Vehicle Register and the U.S. Department of the Interior's Historic American Engineering Record.
Each vehicle's documentation will be archived as national automotive heritage in the Library of Congress.
To document and prepare these automobiles for this national heritage exhibition, HVA worked together with the curators at Heritage Museums & Gardens in Sandwich, Mass. which owns the 1909 White Steam Car and Young American's Foundation in Santa Barbara, Calif. which owns the 1962 'Jeep.'
An opening ceremony for the exhibition will take place on Thursday April 14, 2016 at 10:00 am.