How to Think and Talk About Sex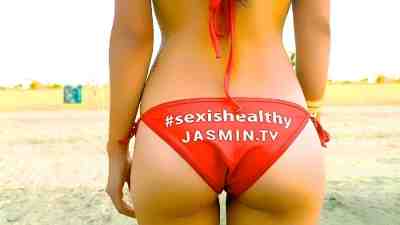 JasminTV launched its #Sexishealthy campaign at Coachella 2015, in an effort to shift how Americans think and talk about sex.
Coachella or the Coachella Valley Music and Arts Festival is an annual event held at the Empire Polo Club in Indio, California.
It was the first of many campaigns to celebrate this natural, positive part of life. Sex is healthy and JasminTV wants people to see it that way, says the company.
The channel packed a team of gorgeous spokesmodels into a bedazzled Escalade and headed to Indio, CA. With big banners, red bikinis, and upbeat attitudes, the ladies attracted throngs of people who all shared their frustrations about America's backwards stance.
---
Related Stories:
[ Durex Connect App to Improve Your Sex Lives ]
[ Yoni Steam to Help Women Prevent Menstrual Cramps ]
---
They went to spread their sex-positive message one-on-one, not to build a brand. A poolside lounger stated, "Sex is the best! But it does feel like a dirty little secret that you can't talk about in most situations."
"Over 5,000 people echoed this sentiment to the Jasmin team. It is time for change," says JasminTV.
Balazs Sipozs, CEO of JasminTV, says ironically, "Everyone is having babies, but no one is having sex!" As a result of this absurd facade, the channel wants to foster a society where people enthusiastically talk about both babies and their awesome origin.
Public opinion has shifted on gay marriage and decriminalizing marijuana, proving that through information and open dialogue, views change. JasminTV is pushing the #Sexishealthy agenda by commissioning murals by prominent street-artists in LA and throwing a celebrity gala in July of 2015.
JasminTV's #Sexishealthy social campaign is the first of many initiatives geared at rectifying the broken image of sex and igniting widespread positive change, says the company.
JasminTV is an internet channel offering a blend of original programming 24/7, featuring the lifestyles of Jasmin.com's international cam-models.