Nike Targets $7B from Women's Business by 2017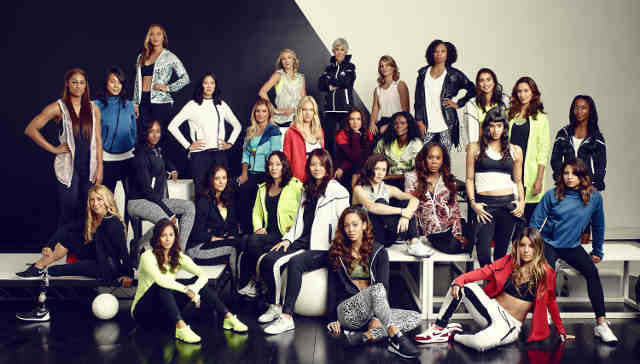 Nike (NYSE:NKE) has unveiled its new Spring / Summer 2015 Women's collections in New York City with 27 of the world's top athletes.
The company is showcasing a breadth of performance and lifestyle products as well as digital services as it continues to accelerate growth within its women's business.
"Sport and fitness are powering a new lifestyle shift for women around the world," says Mark Parker, president & CEO of NIKE, Inc. "Our relationship with our digital community of 65 million women, coupled with great product innovation, is driving our momentum and we expect to add another $2 billion in revenue to reach $7 billion by FY17."
[ Also Read: Do Women Have the Right to Sexual Desire? ]
The Nike+ digital community is a global ecosystem, which uses knowledge and community to motivate. By offering athletes at every level a better understanding of themselves, Nike serves as the direct link between the female consumer and her goals.
Nike's Spring / Summer 2015 Women's collections feature new performance looks and designer collaborations catering to every element of a modern woman's athletic lifestyle.
These include new products across Nike's running, training and sportswear categories, ranging from high-performance tights to Nike Flyknit footwear to innovative new sports bras.
The global lineup of athletes in New York included Olympic gold medalists Allyson Felix, Sanya Richards-Ross and Adelina Sotnikova; two-time tennis Grand Slam champion Li Na; and professional basketball star Skylar Diggins.
NIKE, Inc., based near Beaverton, Ore., is the world's leading designer, marketer and distributor of authentic athletic footwear, apparel, equipment and accessories for a wide variety of sports and fitness activities.