Pope Francis to Add Mother Teresa in the List of Saints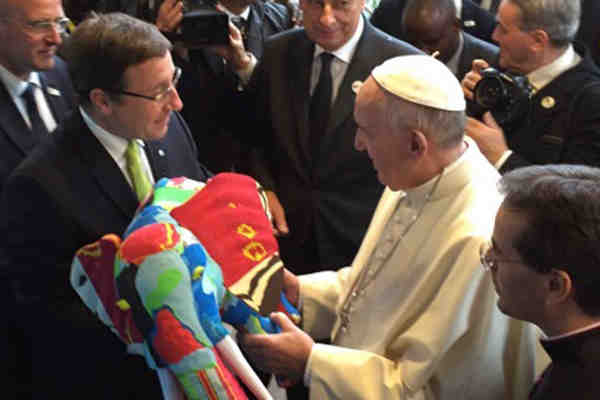 Pope Francis to Add Mother Teresa in the List of Saints
Mother Teresa will be declared a saint by Pope Francis today at a canonisation ceremony to be held in Vatican City. The canonization is taking place on the eve of Mother Teresa's 19th death anniversary. She died on September 5, 1997. After the ceremony, she will be known as Saint Teresa of Calcutta.
In his message, the President of India, Pranab Mukherjee said, "I am happy to learn that Mother Teresa will be canonised by Pope Francis on September 4, 2016 at Vatican City."
Let us imitate Mother Teresa who made works of mercy the guide of her life and the path towards holiness.

— Pope Francis (@Pontifex) September 3, 2016
Mother Teresa established the Missionaries of Charity in 1950 with the mission of caring for "the hungry, the naked, the homeless, the crippled, the blind, the lepers, all those people who feel unwanted, unloved, uncared for throughout society, people that have become a burden to the society and are shunned by everyone."
Today, according to the President, the branches of Missionaries of Charity in several countries continue their service to humanity, reaching out to the needy, regardless of their religion or social status.