China Urged to Reform Rights-Abusing Laws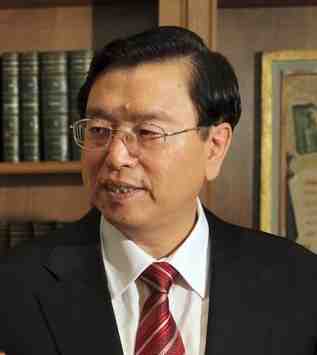 China's National People's Congress (NPC) should reject or revise laws that undermine domestic and international human rights protections, Human Rights Watch said in a letter to NPC Chairman Zhang Dejiang.
The NPC, the highest organ of state power in China, begins its annual meeting in Beijing on Saturday.
"Since Xi Jinping became president, the Chinese government's assault on free expression, peaceful protest, and human rights defenders has been unrelenting," said Sophie Richardson, China director. "Any efforts the National People's Congress can make to reject rights-eroding legislation will be a glimmer of hope for people across China."
[ Hindu Groups Attacking Human Rights in India: Amnesty ]
Human Rights Watch urges the NPC to:
Announce an intention to bring the State Security Law and the Counterterrorism Law, both passed in 2015, and the draft Cybersecurity Law into conformity with international law;
Reject the draft Foreign NGO Management Law, which would place broad and vague limitations on foreign organizations, among other restrictions;
Announce an intention to revise Detention Center Regulations and the Criminal Procedure Law to minimize torture in detention;
Seek revisions to the draft Charity Law to meet international standards; and
Ratify the International Convention on Civil and Political Rights.
The National People's Congress consists of approximately 2,900 delegates who come from a tightly restricted pool of candidates vetted by the Chinese Communist Party, and who are elected by representatives of provincial-level people's congresses whose members have been similarly selected.
[ Can Kanhaiya Kumar Achieve Social Democracy for India? ]
While it is regarded as having little or no authority over the Communist Party, the real power-holding institution, NPC members have on occasion expressed their dissatisfaction with the government or pressed for revisions to proposed legislation on issues such as property rights.
"The National People's Congress has the opportunity to reject laws that undermine China's constitution and international law," Richardson said. "Will it stand up for those rights – or approve further erosions?"
Photo courtesy: Wikipedia