Is Austin Tice also an ISIS Hostage in Syria?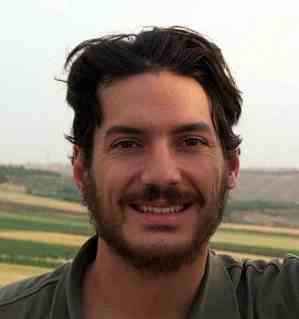 By Rakesh Raman
Austin Bennett Tice, an American journalist, went to Syria in 2012 as a freelance journalist to report on the conflict there.
Two days after his 31st birthday, on August 13, 2012, his family and friends lost contact with Austin, as he was preparing to travel from Daraya – near Syrian capital Damascus – to Beirut, Lebanon.
While it's believed that ISIS (Islamic State of Iraq and Syria) might have kidnapped him, Austin's family has created a website asking people to inform them about Austin, if they can.
[ Also Read: America's Military Strategy in Iraq and Afghanistan: Documentary ]
Austin's family has also expressed grief on the reported beheading of James Foley and Steven Sotloff, who are said to be killed recently by ISIS.
Meanwhile, in a shocking revelation, the mother of American journalist James Foley said she was not allowed by the U.S. administration to save her son. [ Read: Was the American Journalist James Foley Killed by ISIS? ]
It's said that earlier Foley's captors had demanded 100 million euros ($132.5 million) for his release.
The website – Austin Tice Family – has been created and is maintained by Austin's family for the sole purpose of hastening Austin's safe return home, it was stated.
Meanwhile, FBI has also put Austin's details under the "Kidnapping" section of its website, asking people to inform FBI if they have any information about him.
By Rakesh Raman, the managing editor of RMN Company
You also can read: More Articles by the RMN Editor, Rakesh Raman
Photo courtesy: Austin Tice Family