Articles by the RMN Editor, Rakesh Raman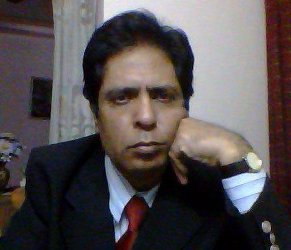 Here are some of the articles written by the RMN Editor, Rakesh Raman:
Latest Articles
[ Interviews with Tech Market Leaders ]
[ Interviews with Entertainment Market Leaders ]
[ Indian Opposition Parties Lack Plan to Counter Narendra Modi ]
[ Is India Facing the Risk of a Civil Unrest? ]
[ Modi to Indians: Hey, Now Your Money Is My Money ]
[ Who Will Save Indians from Modi's Holocaust? ]
[ Modi's Monarchy: Banks in India Refuse to Pay People's Money ]
[ Is the Indian Government Fearing a Military Coup? ]
[ World Cities Day: How India Is Destroying Its Cities ]
[ What Do You Know About Modi's Midas Touch? ]
[ Why Is Barack Obama Silent on Kashmir Issue? ]
[ Can Amnesty Help Stop Human Rights Abuses in India? ]
[ Can Narendra Modi's Song and Dance Solve India's Problems? ]
[
आओ मिल कर करें एक नये और समृद्ध भारत का निर्माण ]
[ क्या नरेन्द्र मोदी जल्दी ही अरविन्द केजरीवाल को मरवा देगा? विडियो देखें और बताएं। ]
[ क्यों हैं आप स्कूल की शिक्षा से परेशान? छुपाओ मत, मुझे बताओ। ]
[ शिक्षा का सुधार: आईये सुने अरविन्द केजरीवाल जी के मन की बात ]
[ स्कूल बेकार, पढ़े–लिखे बेरोजगार, यह है दिल्ली सरकार ]
[ Is Yoga an Exercise for All Religions? ]
[ India: Civil Servants or Uncivil Masters? ]
[ Is Arvind Kejriwal an Enemy of Delhi? ]
[ What Is Narendra Modi's Mann Ki Baat? ]
[ Can Your Education Get You the Right Job? ]
[ Online Poll: Do You Accept Narendra Modi as Prime Minister of India? ]
[ Why Indian Students Must Learn Proper English Language ]
[ Why Narendra Modi Must Not Be Sent Abroad ]
[ Emails Scandal – Is Hillary Clinton Telling the Truth? ]
[ What Are the Advantages of Peer Learning? ]
[ क्या सुषमा स्वराज ने ललित मोदी से रिश्वत ली है? ]
[ क्या अरविन्द केजरीवाल दिल्ली को बरबाद कर के रहेगा? ]
[ Welcome to the Smart City of Stray Dogs ]
[ Narendra Modi Is Having a Ball at Your Expense ]
[ 10 Reasons Why Yoga May Not be Good for You ]
[ New Delhi: The Case of a Neglected City ]
[ Can Delhi Government Stop Corruption? No Way. ]
[ नरेंद्र मोदी, न जाओ देश छोड़ कर ]
[ Is New Delhi the Dirtiest City of the World? ]
[ Aam Aadmi Party Welcomes You to Dirty Delhi ]
[ How to Protect Your Child from Poisonous Pollution ]
[ How to Deal with Vehicular Pollution in Delhi ]
[ Land Bill: Congress Launches Cyber Attack on BJP ]
[ Mr. Modi, When Will You Come Back to India? ]
[ Why Insecurity Persists in India's Food Security Act ]
[ How Pollution Makes Delhi a Poisonous Gas Chamber ]
[ Urgent Warning: Beware of Aam Aadmi Party ]
[ Anna Hazare Announces Padyatra, Says 'No' to Arvind Kejriwal ]
[ BBC Ignores Government Order, Releases Banned India's Daughter ]
[ Can Aam Aadmi Party Stay United? No Way. ]
[ How Indian Rulers Abuse Human Rights in the Digital Space ]
[ Delhi Election: AAP Survives, Congress Dies, BJP in Coma ]
[ No Democracy in India. It Is Parliamentary Dictatorship. ]
[ President Barack Obama Is Angry with India. But Why? ]
[ Hug to Barack Obama: Damage Control Attempt by Narendra Modi ]
[ Beware ! Congress Hand Appears Again in Delhi ]
[ President Barack Obama Not Welcomed in India ]
[ Political Sibling Rivalry in Delhi Election ]
[ Now an Indian Film Shows the Messenger of God ]
[ Khilafa Live: ISIS Plans New Online TV Channel ]
[ Can 'Clean India' Clean India? No Way. ]
[ Cost of the Freedom of Expression: Death ]
[ Hindu Rulers in India Irk the Muslims, Again ]
[ Was FBI Right in Blaming North Korea for Sony Hacking? No. ]
[ Exodus: Gods and Kings Faces Religious Rage, Film Banned ]
[ Undeterred by U.S. Offensive, ISIS Now Eying Europe ]
[ Indian PM Narendra Modi Plans to Quit. अब अच्छे दिन आने वाले हैं ]
[ Are ISIS Terrorists Also Planning Cyber Attacks – after the Sony Hack Case? ]
[ Sony Succumbs to Hackers' Demand, Won't Release 'The Interview' ]
[ Digital Damage in India: Web Perils of Information and Broadcasting ]
[ Anna Hazare to Narendra Modi: Pay Rs. 15 Lakh or Face Protest ]
[ Raahgiri Promotes Car-Free Living in Gurgaon ]
[ Islamic State Is Now a Global Player: John Cantlie ]
[ What Exactly Is the Islamic State's New Currency for the Caliphate? ]
[ How to become the Prime Minister of India: 10 Simple Steps ]
[ What Is the Future of Muslims in India? ]
[ How to Write and Deliver a Press Release These Days: 10 Tips ]
[ New P3 Model to Get Rid of Corporate Dead Wood ]
[ Alexa Is Defective. Will the New Alexa Model Deliver Accurate Web Analytics? ]
[ How "Make in India" Will Break in India ]
[ Will Indian Muslims Live and Die for India? ]
[ How President Obama's Analysis Is Wrong on Terrorism ]
[ Al-Qaeda Terror Group Enters India. What Does It Mean to You? ]
[ Welcome to the "Islamic Terror State" ISIS: Video Message ]
[ Mr. Obama, Are Islamic State Terrorists Really Good on Social Media? ]
[ Say "No" to Digital Advertising. Why? Because of Ad Frauds ]
[ Hello, Prime Minister Modi. Don't Bamboozle Me with Your Shallow Words ]
[ 10 Hidden Traits of an Entrepreneur ]
[ How Small Businesses in India Are Their Own Enemies ]
[ How Google Shows Its Extreme Hate for Sex ]
[ When Online Ad Crooks Invaded My Websites… ]
[ How PR Agencies Cheat Their Clients in India ]
[ How to Make and Market Indie Films: 10 Steps ]
[ Meet the Uneducated Education Minister of India ]
[ BJP to Muslims: When in India, Do as the Hindus Do ]
[ My Urgent Message for Prime Minister Narendra Modi ]
[ How Oscars Are Losing Their Sheen ]
[ Deconstructing Gravity: Did the Film Deserve the Oscars? ]
[ How to Use LinkedIn Like a Pro: 10 Tips ]
[ Revealing My 21 Romantic Confessions on Facebook ]
[ Nine Signs You're Working in a Sick Company ]
[ How to Quickly Make Money from Your Blog ]
[ 7 Secret Ways to Know How Your Rivals Use the Web ]
---
You also can read some of the technology-business articles that I wrote as an edit-page columnist for The Financial Express newspaper (The Indian Express Group).
Here is the weblink for The Financial Express: http://www.financialexpress.com/columnist/rakeshraman/1
On World Business, Economic and Political Developments
Human Interest Stories
On Politics and Corruption in India
On Facebook
On RMN Community Court Service
On Technology Trends
More tech articles written by Rakesh Raman are at RMN Digital site and My Techbox blog.
On Social Media Trends
Interviews with Thought Leaders
More articles will be added on this page.
Support RMN News Service for Independent Fearless Journalism
In today's media world controlled by corporates and politicians, it is extremely difficult for independent editorial voices to survive. Raman Media Network (RMN) News Service has been maintaining editorial freedom and offering objective content for the past more than 12 years despite enormous pressures and extreme threats. In order to serve you fearlessly in this cut-throat world, RMN News Service urges you to support us financially with your donations. You may please click here and choose the amount that you want to donate. Thank You. Rakesh Raman, Editor, RMN News Service.