Miriam Castilla Lara: Winner of the Inspire Award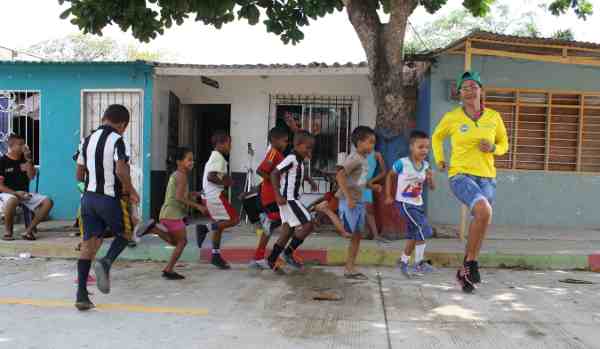 Children International has named Miriam Castilla Lara from Barranquilla, Colombia, the winner of the 2014 Inspire Award.
The Children International Inspire Award celebrates outstanding contributions of volunteers who live in and are a part of the impoverished communities Children International serves.
More than 8,000 dedicated volunteers help make Children International's work possible, using their time and energy to enhance the lives of children in their communities.
Castilla Lara has been a volunteer with Children International since 2005 and has had a significant positive impact on her community.
[ Also Visit: RMN Kids – Edutainment Site for Children ]
She was nominated by her neighbors to serve as the "Secretaria de la Comuna" for her neighborhood. In this leadership role, she convinced the city's mayor to include her neighborhood in the program "Barrios a la Obra," an initiative to pave the streets in parts of Barranquilla by providing construction materials to communities.
Despite receiving the materials, the impoverished neighborhood lacked the funds required to hire skilled labor to complete the project. Castilla Lara stepped up again and organized various fundraising plans, including selling food and managing raffles, to collect money for the necessary labor.
Castilla Lara said, "I would like you all to know that being a volunteer is something beautiful, something heartfelt. I do it from the heart, because I love children."
Children International prepares children and youth to escape the traps of poverty by supporting their critical needs, building resilience and engaging them in transformative activities.