UN Takes Steps to Curb Sexual Exploitation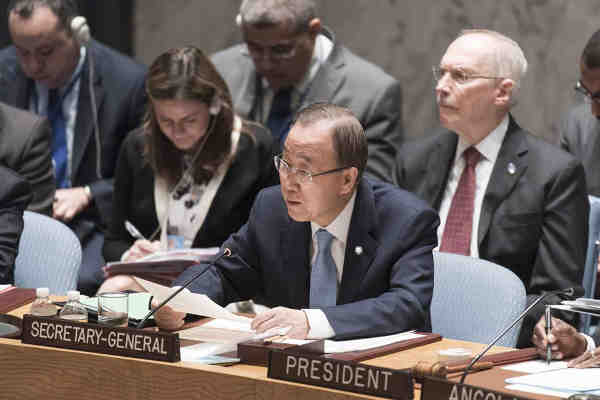 Secretary-General Ban Ki-moon on Thursday presented to the Security Council special measures aimed at ending impunity, helping and supporting victims, and strengthening accountability as part of a more effective collective response to sexual exploitation and abuse by United Nations personnel.
"I am determined that the United Nations must lead by example. Sexual exploitation and abuse by United Nations personnel demands nothing less than decisive, bold action," the Secretary-General told the 15-member body.
He underlined that sexual exploitation "is a global issue" and "is not confined to any one region, mission or nation."
The Secretary-General's report, which was made public last Friday, lists for the first time the names of the countries of alleged perpetrators, a measure meant to end impunity by increasing transparency.
The report shows an increase in the number of new allegations in 2015, with 69 of the total 99 allegations lodged against UN personnel serving in peace operations.
The UN is finalizing the establishment of a trust fund that will provide the victims, many of whom are children, with medical, psychosocial and legal services.
In his briefing to the Council, Mr. Ban encouraged Member States to make voluntary contributions to the fund.
States have also been asked to approve the transfer to the trust fund of payments that will be withheld in substantiated cases of sexual exploitation and abuse.