How to Create a Winter Wonderland with Stylish Indoor Plants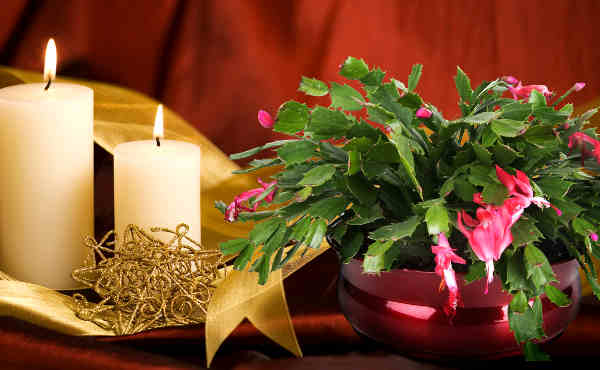 You can add a fresh touch to this year's holiday festivities with indoor plants. Adding houseplants is an easy and affordable way to bring long-lasting style and cheer to any space, suggests Costa Farms.
Holiday plants are more than just festive decorations. These "green heroes" also provide oxygen, clean the air and keep on giving all year long.
"Holiday plants make a room come alive," says Justin Hancock, garden expert at Costa Farms. "They brighten your home, enliven a mantle and bring a sense of freshness with an impact."
And here are the plants:
Norfolk Island Pine
"Known to many as a miniature Christmas tree, the Norfolk Island Pine is a perfect gift or decoration for any room in the house," says Hancock.
Norfolk Island Pine ranges from 14 to 44 inches tall and comes natural or fully decorated. String lights and add ornaments for a personal touch. Remove decorations after the holidays for an easy-care houseplant that will thrive all year.
Christmas Cactus
A Christmas cactus is a great tradition handed down through generations. This tropical plant is easy-to-grow and comes in shades of pink, red, yellow, orange and white.
Put it in a medium-bright spot, give plenty of humidity and consistent moisture and it will continue to bring joy long after the holiday season.
Orchid
A Beautiful MothOrchid is so easy-to-grow, making it the gift people love to receive. Brilliant flowers last for months in rich shades of pink, purple, yellow, orange and white.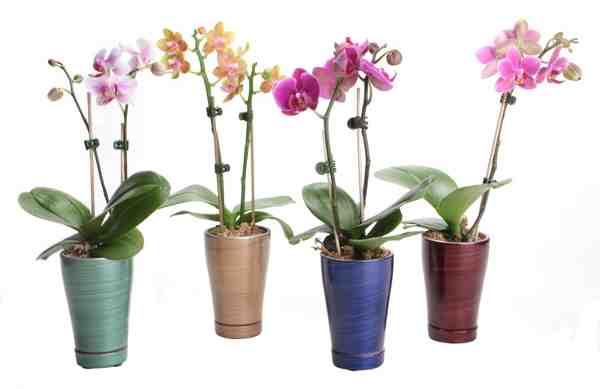 Moth orchid instantly changes the atmosphere of any room. The color and shape of plant grabs attention as a focal point or be an understated accent.
Enjoy months of blooms after the holidays with little effort. Put in a bright spot but not in direct light. Indoors, moth orchid loves east- or west-facing windows. Water about once a week and let the pot drain well.
Joy Globe
Put a plant on your Christmas tree! Joy globe is a gorgeous holiday ornament that holds a living air plant inside. It's a fun, chic way to incorporate plants into holiday décor.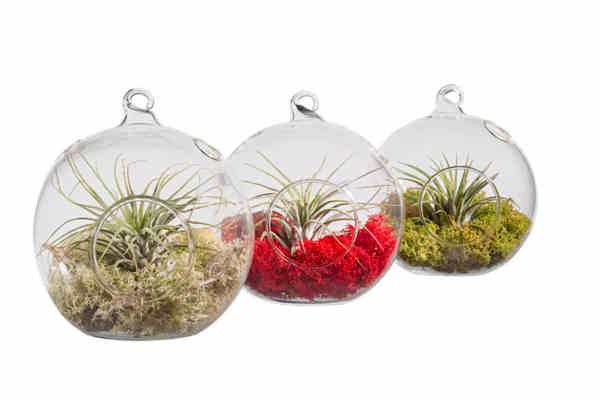 "Joy Globes add a whimsical touch to any space. They're especially fun because you can hang them in places where you can't grow other types of plants," adds Hancock.
Poinsettia
Poinsettia packs a big punch with a great big pop of color, ranging from vivid red, to pink and pure white and even striped like a candy cane. This joyful plant is the perfect gift for a bright location and out of the way of cold drafts.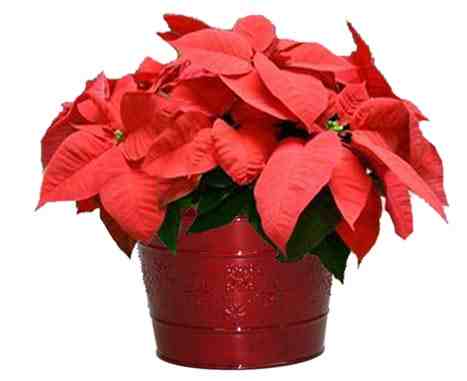 Red Aglaonema
One of the easiest of all houseplants to grow, red Aglaonema is an especially stylish choice for the holidays thanks to its red-edged leaves. Use it as a long-lived accent to poinsettias, Christmas cactus and other holiday favorites.
After the holidays, red Aglaonema retains its good looks to add drama and interest to interior décor in homes and offices all year long.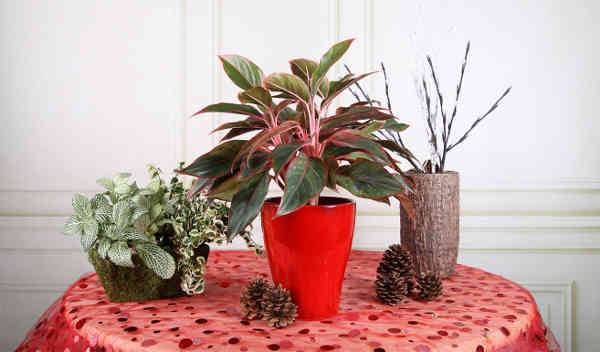 Costa Farms is a producer of ornamental plants. Founded in 1961 by Jose Costa, it is a third-generation, family-owned business.
Costa Farms operates merchandising and young-plant production divisions as part of its infrastructure, with operations domestically in South Florida and North and South Carolina, and abroad in the Dominican Republic and Far East.