Subaru Finds Inner 'Fountain of Youth' in New TV Ad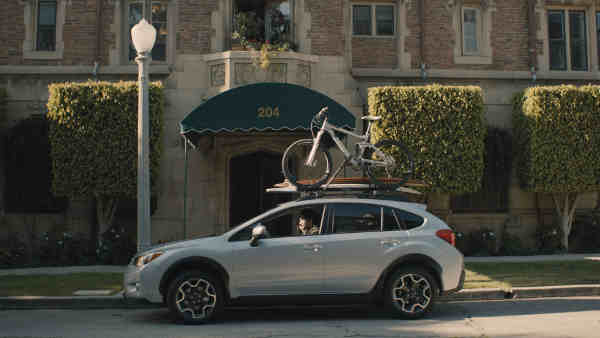 Subaru of America, Inc. (SOA) has debuted its new advertising campaign for the 2015 XV Crosstrek with the television spot, "Fountain".
The new spot, created by agency of record Carmichael Lynch, focuses on the vehicle's go-anywhere attitude and fun-loving spirit.
In this commercial for the Subaru XV Crosstrek, a couple takes the road less traveled and finds rejuvenation along the way.
The protagonist couple becomes physically younger as they venture out in the vehicle, illustrating how a drive in a new XV Crosstrek can unleash the hidden child in us all.
The song featured in the television spot is "Beautiful Day" from Joshua Radin's album Wax Wings (2013). Joshua is releasing a new version of "Beautiful Day" in 2015, which features guest vocals by Sheryl Crow.
"The XV Crosstrek advertising campaign demonstrates how this fun-to-drive crossover can go many places," said Alan Bethke, vice president of marketing for Subaru. "The XV Crosstrek offers fuel economy, cargo capacity and all-wheel drive, as well as the latest safety and entertainment technology," Bethke added.
Subaru of America, Inc. is a wholly owned subsidiary of Fuji Heavy Industries Ltd. of Japan. Headquartered at a zero-landfill office in Cherry Hill, N.J., the company markets and distributes Subaru vehicles, parts, and accessories through a network of more than 600 retailers across the United States.