The Legend of Tarzan Used to End Poaching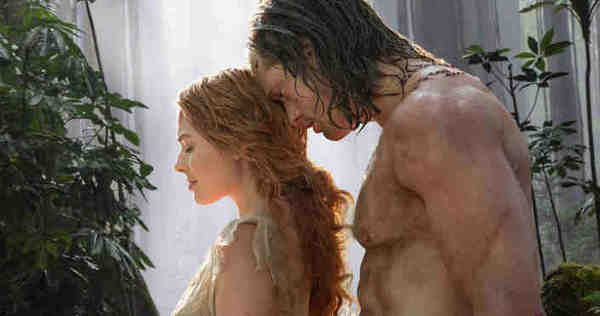 Since the Victorian era in which The Legend of Tarzan unfolds, the overall population of elephant species in Africa dropped from 19 million to just 500,000, stresses a new PSA by nonprofit group Stop Ivory featuring the film's stars, Alexander Skarsgard and Margot Robbie.
The organization is raising the volume on the plight of endangered African elephants, a magnificent species hunted for their ivory.
In theaters today, the action adventure The Legend of Tarzan is joining the fight, as much of the movie's backdrop was captured in Gabon, home to many endangered species, including the African forest elephant.
[ Sitavan and the Hunters – सीतावन और शिकारी – Technology Story ]
The movie is receiving attention for the untapped beauty and diverse landscape of the Gabonese rainforest, home – and last hope – for roughly half of the world's remaining 100,000 forest elephants.
In the new PSA, launched in partnership with Warner Bros., Skarsgard and Robbie, who play the film's Tarzan and Jane, are raising awareness about the harsh truths of ivory poaching, revealing that, without immediate action, the remaining forest elephant population could be gone in a decade.
"We're facing an immediate crisis as the population of forest elephants dwindles to a dangerous level due to the continued threat of poachers," said Josh Ponte, a director with Stop Ivory, who also served as the African technical advisor on the film.
"Through this partnership, we are providing an international platform for Stop Ivory's Elephant Protection Initiative, which seeks to stop the illegal trade of ivory."
The recently announced partnership also aims to promote the successful conservation work being done in the African country of Gabon, where crews spent six weeks shooting scenes for the film – a first for Hollywood.
Stop Ivory is an NGO registered in the UK and US committed to protecting elephants, stopping the ivory trade and securing a meaningful future for elephants and communities. Stop Ivory is the secretariat of the Elephant Protection Initiative.
Photo / Video courtesy: Warner Bros. Pictures