Madison Bumgarner: Sports Illustrated Sportsman of the Year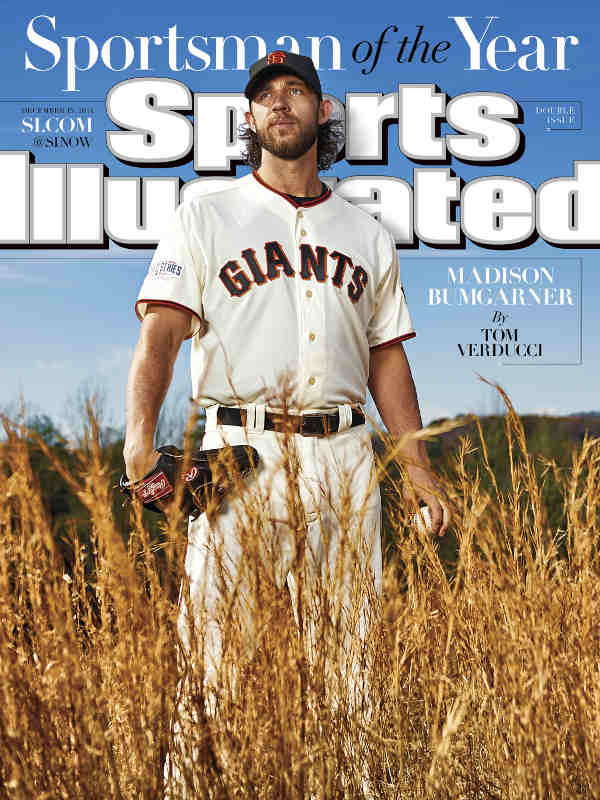 San Francisco Giants pitcher Madison Bumgarner is the 2014 Sports Illustrated Sportsman of the Year, it was announced Monday.
The Giants' lefthander turned in a season for the ages highlighted by two World Series wins and a five-inning save in Game 7 on two days rest to lead his team to its third world championship in five years.
According to Sports Illustrated, this was a virtuoso performance by the World Series MVP that many believe we won't see again.
[ Also Read: Sizzling Beauties on Sports Illustrated Swimsuit Cover ]
Since 1954, Sports Illustrated editors have annually presented the Sportsman of the Year Award to the athlete, team or coach who transcended the year in sports by achieving the highest level of athletic excellence, while demonstrating the ideals of sportsmanship.
Bumgarner, 25, becomes part of a group that includes among others Muhammad Ali, Joe Montana, LeBron James, Jack Nicklaus, Peyton Manning and Billie Jean King to be honored.
[ Also Read: Mo'ne Davis: 13-Year-Old SportsKid of the Year ]
He is the first San Francisco Giant and the seventh MLB pitcher (Johnny Podres '55, Sandy Koufax '65, Tom Seaver '69, Orel Hershiser '88, Curt Schilling and Randy Johnson '01).
In all, there have been 15 baseball selections–14 players and the 2004 Boston Red Sox – the most recent was Derek Jeter '09.
Bumgarner will be honored today in New York City during a celebration that includes a tribute to Mo'Ne Davis, the 2014 Sports Illustrated Kids SportsKid of the Year, and Earvin (Magic) Johnson Jr., the Sportsman Legacy Award winner.