Civil War Museum Presents On the Way to War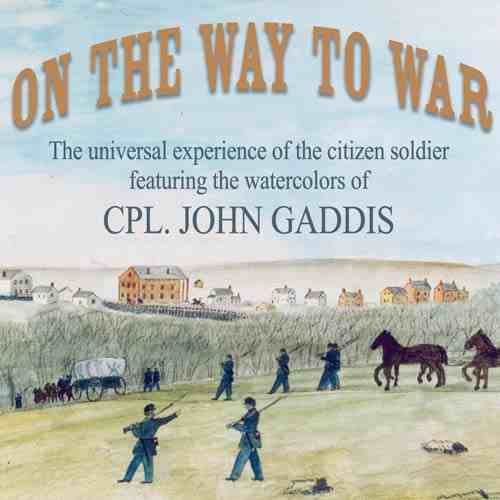 The Civil War Museum opened a new temporary exhibit, On the War to War, on display in the Antaramian Gallery through March 1, 2015.
Through the watercolor paintings of Civil War soldier John Gaddis, you can explore the universal experiences of soldiers on their way to war.
The exhibit includes fourteen paintings on loan from the Wisconsin Veterans Museum. The primitive style watercolors were painted by John Gaddis, a soldier in the Civil War 12th Wisconsin Regiment, while he was in the field. Though they depict one soldier's first-person view, the themes are universal to many soldiers across all wars and times.
[ Read stories on Wars, Conflicts, and Terrorism ]
Visitors can also climb inside a Sibley Tent like the kind soldiers slept in while training to become soldiers at Camp Randall. Plus, there is a full-size black bear representing the 12th Wisconsin's mascot, Bruin.
On the Way to War is free and open to the public. Nominal admission is required for the Civil War Museum's main exhibit, The Fiery Trial, and 360-degree movie, Seeing the Elephant.
The Civil War Museum in Kenosha is a war museum. It focuses on the Civil War from the perspective of the people in the six states of the upper Midwest: Illinois, Indiana, Iowa, Michigan, Minnesota and Wisconsin.