Diet Coke Launches Diet Coke Frost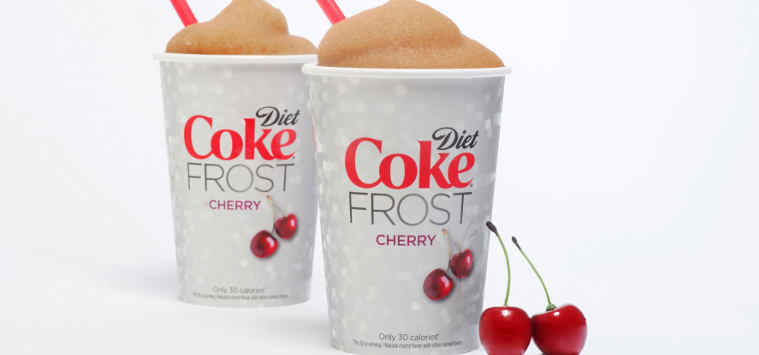 Diet Coke is introducing a new product, Diet Coke Frost. Stated to be a low-calorie frozen carbonated beverage, this is the first frozen offering in the brand's 31-year history.
Diet Coke Frost has natural cherry flavor to deliver a refreshing uplift, says the company. Each 20-ounce serving has 30 calories and 12 grams of carbs.
Diet Coke Frost Cherry as a Slurpee are available exclusively at 7-Eleven locations in the U.S. beginning Feb. 26. You can look for Diet Coke Frost at frozen carbonated beverage machines at other retailers across the country at the end of May.
[ Also Read: Lipton Partners Disney Muppets for Academy Awards ]
"Diet Coke Frost is a great-tasting, refreshing uplift for any time of day," said Stuart Kronauge, general manager, Sparkling Beverages, Coca-Cola North America.
People can download the free 7-Eleven mobile app for iPhone or Android platforms. A coupon for a free small Diet Coke Frost Cherry is available through the savings section of the app.
The Coca-Cola Company (NYSE: KO) is the world's leading beverage company.