FIFA World Cup Countries' Population: 1.9 billion
The U.S. Census Bureau released a new graphic Thursday. It uses statistics from the U.S. Census Bureau's International Data Base.
The graphic shows the populations of the 32 participating countries in this year's FIFA World Cup and past champions.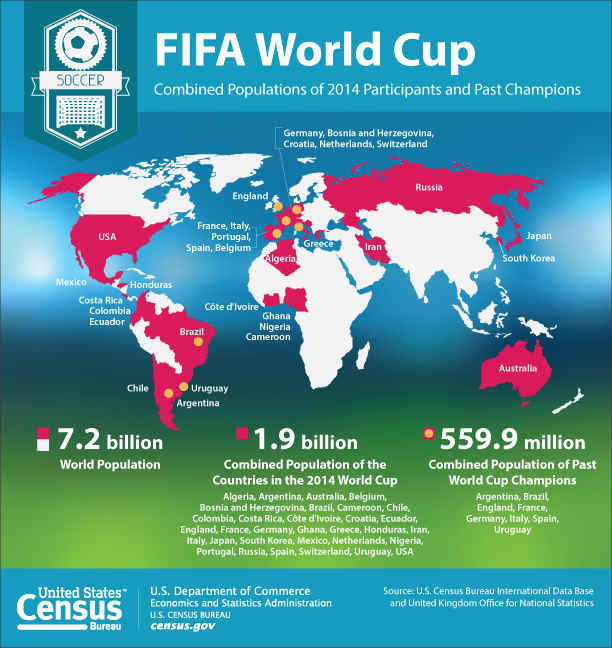 The combined population of this year's participating countries is 1.9 billion.