Kejriwal Says Delhi LG Anil Baijal Is Working as a Dictator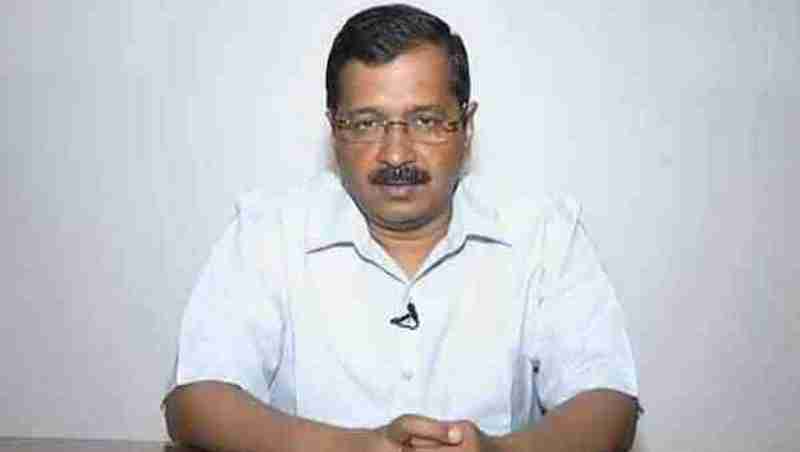 Aam Aadmi Party has presented a white paper to hold the institution of the Lt. Governor (LG) accountable to the people.
By Rakesh Raman
Close on the heels of blaming Delhi Lt. Governor (LG) Anil Baijal for a multi-crore rupees ration scam in Delhi, chief minister Arvind Kejriwal has now intensified his verbal attack on Baijal who is the administrative head of Delhi.
In a hard-hitting statement issued by Aam Aadmi Party (AAP) on Friday, Kejriwal said that the LG appointed by BJP is working as a dictator in Delhi.
"While AAP government is accountable to the people of Delhi, LG Baijal is enjoying all the powers without any accountability," AAP quoted from Kejriwal's Assembly speech. "एलजी साहब बिना जवाबदेही के सारी शक्तियां का आनंद उठा रहे हैं।"
Kejriwal stated that his government sent 300 policy-related files to LG, but he returned all of them without approval.
[ दिल्ली के स्कूलों में शिक्षा का गिरता हुआ स्तर और उसमें सुधार का प्रयास ]
"Today, we cannot appoint people in Delhi Government, we cannot send (corrupt) officials to jail. LG is asking for files on even trivial matters," Kejriwal said. "Democracy is being trampled upon."
Its a question of how democracy is being trampled upon. Do watch this.. https://t.co/ZFf9M9XTRR

— Arvind Kejriwal (@ArvindKejriwal) April 6, 2018
AAP believes that in a democracy elected representatives are directly accountable to the people through elections. And the bureaucracy should be accountable to these elected representatives.
In this context, AAP leader Manish Sisodia has presented a white paper to hold the institution of the LG accountable to the people. Earlier, Sisodia also had alleged that LG Baijal is trying to protect the corrupt bureaucratic system in Delhi.
AAP suggests that the hallmark of a democracy is accountability to the people. Elected representatives and all government officials are custodians of public money, and therefore they must be accountable to those very people.
These days, Kejriwal and AAP are in the eye of the storm for a massive scam in Delhi Government. The Comptroller and Auditor General (CAG) of India – the top auditor of government accounts – has reported financial misappropriation worth crores of rupees including a multi-crore rupees ration scam in Delhi.
The Delhi unit of BJP has claimed that Kejriwal's Food and Civil Supplies Minister Imran Hussain and another minister Satyendra Jain who is already facing corruption inquiries are behind this ration scam of a whopping Rs. 5,400 crore. However, Kejriwal has blamed LG Baijal for the lapses.
By Rakesh Raman, who is a national award-winning journalist and social activist. He is the founder of a humanitarian organization RMN Foundation which is working in diverse areas to help the disadvantaged and distressed people in the society.