Voter Education for Lok Sabha Election 2019 in India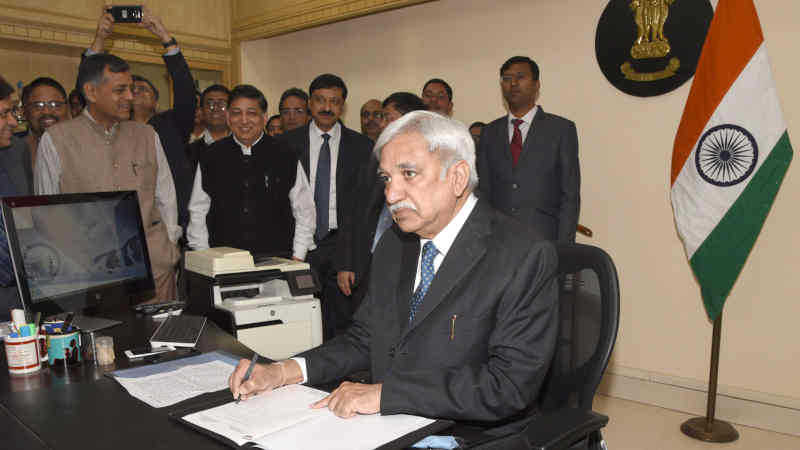 Voter Education for Lok Sabha Election 2019 in India
Indian voters should not blindly follow any politician because most of the politicians in all political parties are crooks.
Introduction
Today, India is standing at the crossroads where the country's 1.3 billion people are facing a grave threat from their own political rulers who have been exploiting the sentiment of people for the past about seven decades after India got independence from the Britishers in 1947.
While almost all politicians here are corrupt – many are facing serious criminal charges – they have been winning elections by dividing voters on the basis of their caste, creed, color, and religious affiliations. Elections are also being won by bribing the voters, intimidating them, or by tampering with the Electronic Voting Machines (EVMs).
It is also observed that people who vote in Indian elections are mostly poor, uneducated, and ignorant who can easily be cheated by corrupt politicians with their ad campaigns and false promises.
As a result, illiterate politicians or those with serious criminal records (history-sheeters) get elected and behave as dictators with ordinary citizens. These politicians are supported by unskilled bureaucrats. People of India are almost dying under the misrule of such politicians and bureaucrats.
[ Real Voter Magazine Covers Lok Sabha Election News and Views ]
Plus, there is a dangerous nexus between capitalists and shady politicians who want to stay in power by hook or by crook. Together, they have reduced India to a level of criminalized kleptocracy, in which all the four pillars of democracy have collapsed.
Now it is being observed that India has become a kakistocracy where the government is under the control of the worst, least qualified, and most unscrupulous people.
The sorry plight of Indians indicates that India has already become a politically unstable banana republic with rampant lawlessness, corruption, and exploitation of the ordinary citizens.
The following data will reveal the extent of damage that Indian politicians of all political parties have done to the country and its people. This data further shows that India continues to be an underdeveloped country.
Criminality
– A new "Freedom in the World 2018" report released by Freedom House – a Washington-based independent watchdog organization reveals that there are open attacks on media and corruption is rampant in Modi government.
– The global media watchdog Reporters Sans Frontieres (RSF) has for the first time issued an Incident Report on the worrisome state of freedom of the press in India, after the murder of journalists and a sharp rise in hate speech.
– A new report released in June 2018 by UN Human Rights Office says there is an urgent need to address past and ongoing human rights violations and abuses and deliver justice for all people in Kashmir, who for seven decades have suffered a conflict that has claimed or ruined numerous lives.
– The UN High Commissioner for Human Rights Zeid Ra'ad Al Hussein has voiced his concerns about the increasing human rights violations in India. He said that he is increasingly disturbed by discrimination and violence directed at minorities, including Dalits and other scheduled castes, and religious minorities such as Muslims in India.
– As corruption has been increasing in India, global anti-corruption organization Transparency International has lowered India's rank from last year's position of 79 to 81 this year.
– India has plummeted to 42nd position losing 10 notches on the latest Economist Intelligence Unit's (EIU) annual Global Democracy Index 2017.
– Notwithstanding Indian government's claims of ensuring press freedom in the country, India lost 3 notches to fall at No. 136 in the latest World Press Freedom Index.
– A new "Freedom in the World 2017" report released by Freedom House, a Washington-based independent watchdog organization, reveals that corruption and Hindu terror are increasing in India.
– In a report released in September 2017, United Nations (UN) High Commissioner for Human Rights, Zeid Ra'ad Al Hussein, said that India is among those countries where human rights situation is "Darker and Dangerous."
– World's top magazine The Economist says "a penchant for criminality is an electoral asset in India." The magazine has published data about the political success of India's "accused murderers, blackmailers, thieves, and kidnappers," saying that 34% of India's members of parliament (MPs) in the Lok Sabha have criminal charges filed against them.
– A report by political think-tank Association for Democratic Reforms (ADR) and National Election Watch (NEW) reveals that 31% ministers in Prime Minister Narendra Modi's government have declared criminal cases (such as murder, attempt to murder, kidnapping and crimes against women) against them.
– Although Indian courts exonerated him for the Gujarat massacre, Modi himself was an accused in the murder of nearly 2,000 Muslims in the Gujarat riots of 2002 when he was the chief minister in the state. Less said about the Indian courts, the better.
– According to Transparency International, a global anti-corruption group, India's rank for 2016 is 79 in a list of 176 countries that it has studied. In other words, India is more corrupt than 78 countries.
– The 2016 Global Slavery Index reveals that India has the maximum number of slaves with 18.35 million people – including men, women, and children – living in some form of slavery.
Poverty
– A new AirVisual report, which covered 3,000 cities of the world, has revealed that Gurugram (a.k.a. Gurgaon), a suburb of the Indian capital New Delhi, is the most polluted city of the world while 22 of the top 30 polluted cities are in India.
– In the 2018 Environmental Performance Index – released by researchers at Yale and Columbia Universities in collaboration with the World Economic Forum – India falls at a poor rank of 177 in a list of 180 countries. Worse, India's Environmental Health rank is 180 and Air Quality rank is 178.
– In World Bank's Human Capital Index released in October 2018, India's rank at 115 is worse than Bangladesh, Nepal, Myanmar, and Haiti.
– The global hunger index (GHI) report released in October 2017 by Washington-based International Food Policy Research Institute (IFPRI) has placed India at No. 100 among 119 developing countries. India's 2017 GHI score is at the high end of the serious category.
– According to a new study released in October 2016 by the World Bank Group and UNICEF, over 30 per cent of the world's extremely poor children are living in India alone.
– In the World Bank Doing Business 2017 report, India's Ease of Doing Business rank is a poor 130 in the list of 190 countries.
– Violence impacted India's economy by $679.80 billion in 2016, 9% of India's GDP, or $525 per person. Plus, India is ranked as the 141st country in the Global Peace Index (GPI) 2016 released by the Institute for Economics and Peace.
– According to World Food Programme, hunger is so severe in India that a quarter of all undernourished people worldwide live in this country.
– According to Global Hunger Index, India ranks 25th in a list of 52 countries with serious hunger situation.
– As the rich-poor gap in India has reached alarming levels, according to World Food Programme, the bottom 10 percent of the population account for only 3.6 percent of the total consumption expenditure and the top 10 percent accounts for 31 percent.
– According to the World Bank, nearly 300 million people (about 25% of Indian population) are so poor that they live on less than $1.25 per day.
– Over 300 million Indians, which is about 25% of India's population, have no access to electricity.
Illiteracy
– The Digital Evolution Index (DEI) 2017 has placed India at a poor rank of 53 in 60 countries. The Index was released during the World Economic Forum Annual Meeting in Davos, Switzerland.
– According to the Inclusive Development Index (IDI), which measures the economic performance of a country and replaces GDP, India is ranked at a very low position of 62.
– According to a UNESCO report, India has by far the largest population of illiterate adults — 287 million or 37% of the global total.
– According to The Global Information Technology Report 2014 released by the World Economic Forum, India's rank is a poor 83. Worse, it has fallen to this level from its 2013 rank of 68 in the world.
– As India's human development index (HDI) – which indicates the level of skills in a country – staggers at a dismal rank of 131 in the world – there is hardly any workforce in the country that is employable in any professional job.
– Out of nearly 500 million workers in India, over 94% work in unorganized sector as pushcart vendors, street hawkers, domestic servants, and so on. This means the education standards in India are so bad that they are not producing workforce employable for respectable jobs in the organized enterprises.
– Despite a lot of noise about Bollywood films in India, none of them could ever win the Oscar award.
– In the past four Olympics (2004, 2008, 2012, 2016), India sent 330 athletes who could win only 12 medals including only one gold.
This data shows that India is standing at the brink of disaster and currently there is no leader in the country who can save the Indians from the impending calamity.
In order to systematically inform the Indian people about the nefarious designs of politicians, Raman Media Network (RMN) – which is a leading media organization – has started this information hub which will focus on the Lok Sabha Election 2019. Here we will cover the good, the bad, and the ugly of Indian politics.
You are invited to visit this section regularly.
Editor
Top Leaders
---
Political Postulates
– The victory in an Indian election is based on a politician's capacity to tell lies and hoodwink the voters most of whom are uneducated.
– In today's increasingly specialized and cut-throat world, a person needs in-depth knowledge and extensive domain expertise to handle a particular department even in a small company. But it is highly unfortunate that people with no qualification or expertise become Presidents, Governors, Prime Ministers, ministers, and bureaucrats in India to manage highly complex domains of governance. That's why India continues to be a poor, underdeveloped country.
– As most Indian ministers are intellectually challenged, they cannot solve any problem that needs the use of intellect. In order to make their presence felt, they wear colorful clothes everyday and appear superficially in razzmatazz such as inauguration events, lamp-lighting ceremonies, aerial surveys of flood-affected areas, and showy brooming displays. People of India do not need ministers to do all these mundane jobs which even a donkey or a monkey can do.
– As they are extremely inefficient and illiterate, Indian politicians and bureaucrats do not take decisions to resolve public problems. They keep rotating written public complaints from one desk to another. Consequently, citizens are left with no other option but to approach the courts. As courts are always overcrowded, their decisions are either inordinately delayed or lack justice.
– Although the Indian government claims that it has become paperless, the politicians and bureaucrats are so uneducated that they cannot even open, read, and respond to emails. Finally, the citizens have to stand in long queues in front of their offices to express their grievances which are hardly addressed. Thus, commoners in India are still living in slavery.
– Tax is the money that ordinary citizens and businesses are forced to give to the government thieves who squander that money at will.
– Two facts of Indian politics:
Fact 1. All politicians are corrupt.
Fact 2. If you think some of them are not corrupt, see Fact 1.
– No government in India is willing to stop corruption because it has become the lifeblood of Indian bureaucrats and politicians.
– As India continues to be an underdeveloped country, the politicians hoodwink the voters and win elections by promising basic amenities such as drinking water, electricity, and cooking gas which are scarce across the country.
---
News and Events – After Election
[ Meet the Dishonest Losers in the Indian Lok Sabha Election ]
[ Machines Beat Men in Lok Sabha Election of India ]
[ Rahul Gandhi Asks Congress Workers to Stay Alert After Fake Exit Polls ]
[ BJP Releases Plan for Next 5 Years of Modi Government ]
[ Opposition Parties May Reject EVM Election Results ]
[ BJP Plans to Manipulate EVMs with Fake Exit Polls: Mamata Banerjee ]
---
News and Events – Before Election
[ Priyanka Gandhi Holds Road Show in Delhi for Sheila Dikshit ]
[ Why Congress Must Not Join Hands with AAP in Delhi ]
[ EVM Frauds Reported to Help BJP in Lok Sabha Election of India ]
[ लोक सभा चुनाव में केजरीवाल की दिल्ली के लिए पूर्ण राज्य की मांग झूठी है ]
[ Faulty EVMs Again Voting for BJP in Lok Sabha Polls: Reports ]
[ BJP Releases Cheat Sheet, Promises to Build Ram Temple ]
[ Congress Releases 2019 Lok Sabha Election Manifesto ]
[ Why India Does Not Need a Prime Minister ]
[ Who Will Become the Prime Minister: Narendra Modi or Rahul Gandhi? ]
[ Election Commission Launches Observer App for Lok Sabha Election ]
[ Real Voter Reveals How EVMs Are Manipulated to Win Elections ]
[ Lok Sabha Election Schedule Announced. Voting on EVMs ]
[ Rahul and Sonia in the First List of Lok Sabha Election Candidates ]
[ 83% Prefer Modi, Only 8% Prefer Rahul Gandhi as PM: #TimesMegaPoll ]
[ After Destroying Delhi, Kejriwal Wants to Win All 7 Lok Sabha Seats ]
[ With Lok Sabha Election on EVMs, Modi and BJP Expected to Win ]
[ Poll Promise: Congress Promises Minimum Income Guarantee to Poor ]
[ BJP Launches Drum Campaign: Kejriwal Bhagao Delhi Bachao ]
[ Election Chief Says 'Yes' to Dubious EVMs, 'No' to Ballot Papers ]
[ EVM Frauds in India: UN Must Supervise Lok Sabha Election ]
[ Actor Prakash Raj to Contest Lok Sabha Election ]
[ EVM Is Chor Machine, Hold Lok Sabha Election on Ballot Papers: Farooq Abdullah ]
[ Mamata Banerjee Leads Opposition Rally Against Modi. Congress Disturbed ]
[ Voter Awareness Forums Launched to Educate Indian Voters ]
[ Sheila Dikshit Plans to Win All 7 Lok Sabha Seats in Delhi ]
[ Election Commission to Hold Lok Sabha Election on EVMs. Who Will Win? ]
[ Sunil Arora Appointed as New Election Chief of India ]
[ Election Commission of India Launches New Website ]
[ Congress Invites Your Suggestions for 2019 Lok Sabha Election Manifesto ]
[ दिल्ली लोक सभा चुनाव में क्यों नहीं जा रहा कांग्रेस का हाथ आप के साथ? ]
[ ECI to Hold Lok Sabha Election on EVMs. Modi's BJP Can Hope to Win ]
[ India: A Democracy or Parliamentary Dictatorship? ]
[ Congress Alliance Will Face Defeat in Lok Sabha Election: Amit Shah ]
[ Can New Manifesto Committee Help Congress Win Lok Sabha Election? ]
[ Modi Wins with EVMs! Opposition Parties Demand Elections with Paper Ballots ]
[ Opposition Will Blame EVMs After Defeat in Lok Sabha Election: Amit Shah ]
[ Congress and AAP Allege BJP Will Manipulate EVMs to Win Elections ]
[ Local Production of EVMs May Help BJP Win 2019 Lok Sabha Election ]
[ Congress Will Save People from Dangerous Modi Regime: Sonia Gandhi ]
[ Rahul Gandhi to Begin Lok Sabha Election Campaign from Gujarat ]
[ क्या लोक सभा चुनाव के बाद मोदी एक नये और समृद्ध भारत का निर्माण कर पायेगा? ]
[ Election Commission of India Launches Its Online RTI Portal ]
[ Will Modi Take Russia's Help to Win 2019 Lok Sabha Election? ]
[ BJP Will Repeat Karnataka Fraud in 2019 Lok Sabha Election: Yashwant Sinha ]
[ After Rejection by BJP, Yashwant Sinha Is in Search of Identity ]
[ BJP Will Get Clear Majority in 2019 Lok Sabha Election: Rajnath Singh ]
[ Facebook Data Leak: Elections in India Still Under Threat ]
[ Is Narendra Modi App Stealing Your Personal Data? ]
[ Will BJP Use Stolen NaMo App Data on EVMs to Win Elections? ]
[ Say "No" to EVMs and "Yes" to Paper Ballots in Indian Elections ]
[ Sonia Gandhi Invites Opposition Leaders for "Defeat Modi" Dinner ]
[ Defeat Modi's BJP to Restore Democracy in India: Sonia Gandhi ]
[ Yashwant Sinha Leads Political Coup to Dethrone PM Modi ]
[ How to Use Aadhaar and EVMs to Win Elections in India ]
[ Aam Aadmi Party Launches Campaign for Lok Sabha Election 2019 ]
[ Are You Eligible to Contest the Lok Sabha Election 2019? ]
[ Voting Machines Even with VVPAT May Not be Safe in India ]
[ Ignore the Voters, Hack Voting Machines to Win Elections ]
[ Only 18% Like PM Modi's Work. Will He Win Lok Sabha Election 2019? ]
[ India to Launch Voter Registration Reminder on Facebook ]
[ Democracy 2.0: Aadhaar Data May be Used for Voting Frauds in India ]
[ New Delhi Social Network – Join the Movement ]
[ Are Electronic Voting Machines Vulnerable in India? ]
[ RMN Poll: Are You Satisfied with the Work of Narendra Modi? ]
[ Election Commission to Buy New VVPATs for General Elections 2019 ]
[ How to Prevent Pervasive Voting Frauds in India ]
[ No Democracy in India. It Is Parliamentary Dictatorship. ]
[
आओ मिल कर करें एक नये और समृद्ध भारत का निर्माण
]
[ Why You Must Not Trust Electronic Voting Machines in India ]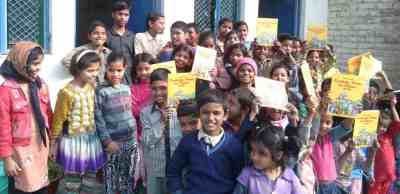 Support Independent Fearless Journalism
In today's media world controlled by corporates and politicians, it is extremely difficult for independent editorial voices to survive. RMN News Service has been maintaining editorial freedom and offering objective content for the past 10 years despite enormous pressures and extreme threats.
In order to serve you fearlessly in this cut-throat world, RMN News Service urges you to support us financially with your donations. You can choose the amount that you want to donate from the options given below. 
You also can select any of the Payment Methods:
Offline Donation: To know our bank details for online bank transfer and payment by cheque in Indian rupees.
PayPal: To make payment by Credit / Debit Card or PayPal account.