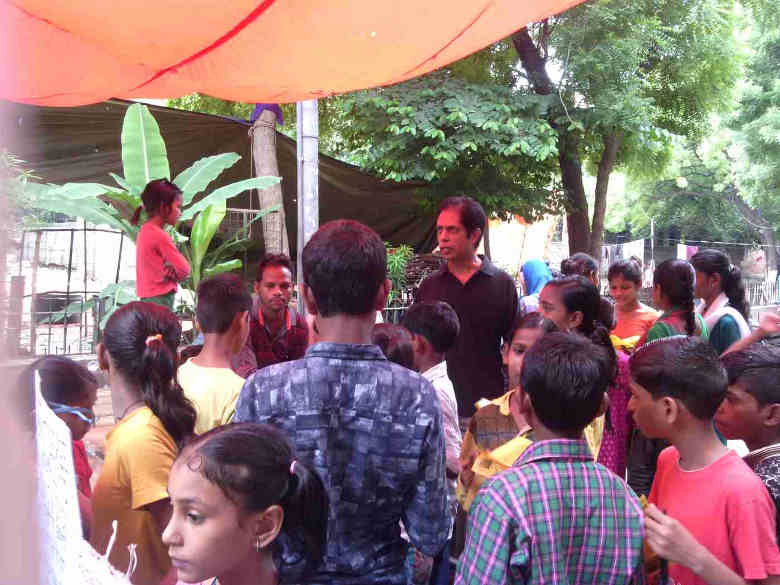 PROFILE OF RAKESH RAMAN
If government departments, civil society organizations, political parties, or private companies want to hire professional services of Rakesh Raman, they may please
click here
to download and study his brief professional profile.
---
Rakesh Raman: Managing Editor and CEO of Raman Media Network (RMN) Company and Founder of RMN Foundation humanitarian organization.

Rakesh Raman is a national award-winning journalist and founder of the humanitarian organization RMN Foundation, which is registered as an educational and public charitable Trust with the Government of National Capital Territory of Delhi at New Delhi, India.
He has more than 25 years of experience in the technology and media markets as a technologist, senior journalist, analyst, and columnist. Besides working at senior editorial positions with leading media companies, he was writing an exclusive edit-page tech business column (named Technophile) regularly for The Financial Express (a daily business newspaper of The Indian Express Group). 
Recently he has launched a comprehensive research project to compile an exclusive research report on corruption in India. Its working title is "India Corruption Research Report 2022 (ICRR 2022)". He has also launched a nationwide campaign to introduce social democracy in India in order to build an egalitarian society in which all citizens could enjoy equal rights, opportunities, freedoms, and access to justice. 
Rakesh has launched a public campaign which aims to get the directionless school education system in India revamped so that students can acquire contemporary skills that can help them progress in the modern information-driven world. He has launched a new editorial section / microsite "Power Play: Lok Sabha Election 2024 in India" to cover the election news, events, and campaigns.
In his anti-corruption activities, he participated in a global petition led by Germany-based international organization Transparency International to call for the UN General Assembly Special Session against Corruption, UNGASS 2021, to direct all countries to set up central, public registers of beneficial ownership. 
Rakesh has also participated in the Varieties of Democracy (V-Dem) Project for 2022 as a Country Expert for India to provide expert research inputs on multiple topics pertaining to democracy and governance. The V-Dem Project is managed by V-Dem Institute under the University of Gothenburg, Sweden.
He is currently seeking collaboration and support for a global entertainment project: Robojit and the Sand Planet. This integrated entertainment project is suitable for a global movie, a digital video game, animation film, TV series, Web series, and a comic book.
Rakesh had also been writing for an online journal "Online Journalism Review" that focused on the future of digital journalism. The journal is published by the USC Annenberg School for Communication and Journalism at the University of Southern California.
Nowadays, for the past 12 years, he has been running his own global news services on different subjects. He runs various environment protection, education awareness, and anti-corruption campaigns, and also publishes research reports on different subjects. He had announced his candidacy for UN Secretary-General post.
DEATH THREATS FOR EDITORIAL AND ANTI-CORRUPTION WORK 
As Rakesh has been facing constant threats including death threats for his editorial and anti-corruption work, the Paris-based international organization Reporters Without Borders (RSF) that defends freedom of journalists has urged the Indian government to save him from threats and persecution. 
Christophe Deloire, Secretary-General of RSF, has written letters to the Indian authorities, asking them to take action against the culprits. In an article written on its website, RSF explains that in the recent months Rakesh has received multiple threats for his reporting. The National Human Rights Commission (NHRC) of India issued notice to Delhi Police in his case so that he could work and move freely. 
The NHRC has been directing the Delhi Police to take action so that he could be protected. The NHRC issued its latest notice on June 11, 2021 with the direction to the Commissioner of Delhi Police to investigate the matter and file its report by July 19, 2021. The case is in progress.
SOCIAL WORK
He had set up and managed a free school for deserving children for 5 years during 2015-2019 to impart modern education to poor children at the J.J. Colony of Dwarka, Sector 3, New Delhi. Now, after the coronavirus containment, he is again planning to start such schools for poor and disadvantaged children.
He has launched "Catch Your MLA" citizen service for the people of Delhi. It aims to help Delhi citizens hold their Members of the Legislative Assembly (MLAs) accountable.
He has approached different Indian as well as international authorities and organizations through legal petitions and advisory representations with the appeals to get people's human rights and environmental rights protected and for democratic reforms. 
Rakesh had also started a community-driven "Covid Connect" service, which is a free online platform that serves as a virtual connection between the residents and the Delhi Government in order to inform the government about the hardships that the residents are facing during the coronavirus pandemic.
Donate: You can click here to donate to RMN News Service.
He has published the "Delhi Disaster Report 2019" which sheds light on the humanitarian crisis in India's capital New Delhi because of administrative and political downfall in the city-state. He has written the draft for Delhi Housing Societies Bill, 2020 which is being proposed for implementation through the Delhi Legislative Assembly.
He runs an exclusive anti-corruption social service "Clean House" to help the suffering residents of Delhi raise their voice against the growing corruption and injustice in housing societies where millions of people live. He also has formed an environment protection group called Green Group in Delhi. 
EDITORIAL PROJECTS
He runs an exclusive information service on elections and politics in the U.S. and he has launched "Rural Resistance: Protests by Farmers" editorial section to cover the agricultural reforms and ongoing farmers' protests in India. He had also started another editorial service to cover Punjab Legislative Assembly Election 2022.
Rakesh also has formed the RMN POLCOM GROUP which is offering its custom content development and research services to political parties and political research organizations around the world. He has created an "Open Government" model for different states so they should ensure an effective public oversight of the government activities.
He creates and distributes a number of digital publications on different subjects such as coronavirus, environment, agriculture, corruption and transparency, law and justice, and economic and political upheavals in different parts of the world.
Rakesh is managing a comprehensive Global Terrorism Information Center to cover related news and views from all over the world. He created and managed an editorial initiative – Voter Education for Lok Sabha Election 2019 in India – that covered political developments in India.
DIGITAL TECHNOLOGY MANAGEMENT PROJECTS
Rakesh offers technology management support and training to Small and Medium Businesses (SMBs) which are experiencing reduced business activity after the coronavirus outbreak.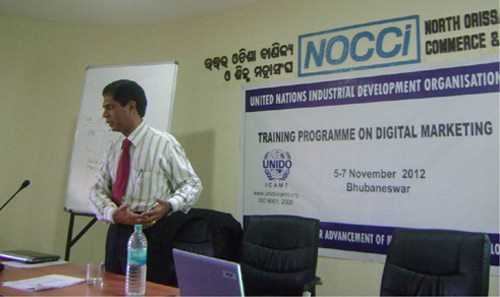 He had been associated with the United Nations (UN) through the United Nations Industrial Development Organization (UNIDO) as a digital media expert to help businesses use technology for brand marketing and business development. As a technology expert for the United Nations (UNIDO), he held latest digital marketing training and technology awareness programs for business executives in different cities of India.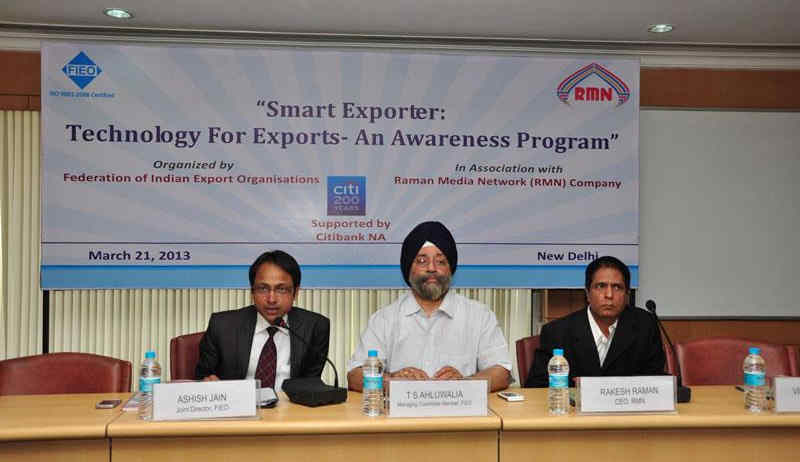 Similarly, Rakesh was associated with the Federation of Indian Export Organisations (FIEO) to help small- and medium-sized export companies use technology for their business development in global markets. He has anchored nationwide technology events and tech awareness programs for some of the top local and international companies.
Earlier, he was also associated with the Punjab Police at a senior advisory role to handle strategic digital and psychological operations (PSYOPS) against the local as well as transnational criminals. 
His work also involved the management of technology-driven police applications, media planning, and the use of digital media to combat the threats from criminals in India and abroad. His work has been appreciated by the Punjab Police as well as the top law-enforcement agencies of the Government of India.
INTERNATIONAL CONTENT PROJECTS
Rakesh edited a comprehensive book for CARE India, which is the Indian branch of CARE International – a leading humanitarian development and relief organisation with poverty-fighting projects in 84 countries across the world reaching 122 million people. The book focuses on the National Strategy on Gender in Emergencies.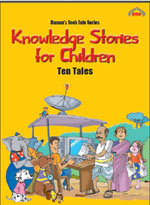 Among other international technology content projects, he has launched – "Raman's Tech Tale Series – Knowledge Stories for Children," a book series aimed to spread technology awareness among children through short stories. This work has also found a mention in Bookbird, a journal of international children's literature, produced by IBBY, the International Board on Books for Young People.
Rakesh has also written a novel "Robojit and the Sand Planet" for children and young adults. It started on Twitter. Now this novel is positioned as a global entertainment project at an exclusive site. Even Reuters has written about this work, comparing Rakesh with the top Twitter novelists in the world. 
He has also written a novella "Rattrap and the Jinni: Mysteries of the Future World" for children – mainly for tweens and teens who live in different parts of the world.
He has created a cartoon character Goby Geek, which is presented as a comic strip. Goby sheds light on the contemporary issues in the information-driven world, which is moving at a breakneck pace. Under a regular column (Tech Guru), he has also written technology awareness fictional stories for a popular children's magazine. These stories are written in a creative format using dialogues between fiction characters.
His articles get tremendous response from readers in India and abroad on social media platforms such as Facebook. Through his personal worldwide social media community of about 10,000 people and thousands of other direct readers, currently Rakesh gets more than 30 million (30,000,000) Webpage views in a month for the editorial content work that he is doing independently, without any support. And the Webpage views are growing. [Data: Webstat, web traffic measurement service]
RMN PUBLICATIONS
You can click the following hyperlinks to know more about his ongoing work.
Customer Services
PREVIOUS WORK
Rakesh has been fighting against corruption single-handedly for years: You can click here to know about some of his campaigns against corruption.
As a journalist, Rakesh has worked as:
Tech business columnist for The Financial Express newspaper

Editorial Director for an online tech media company, ITNation (acquired by UTV)

Group Technology Editor for A&M Group magazines, including A&M (on Advertising & Marketing) and Global (on international trade)

Editor – Special Projects and Features Editor for Cyber Media Group

Asstt. Associate Editor for Computers Today magazine (India Today Group)

Independent tech/business writer for The Tribune and The Indian Express newspapers
Rakesh has been conferred the National-level government award for his contribution in the field of technology journalism, which has been a unique distinction in the country. The award was presented to him at the state Republic Day function.
He has handled major content development, editorial, and custom publishing projects for leading global technology companies including IBM, HP, Intel, 3D Networks, SAP, and a few leading Indian companies.
After doing his M.Sc. and Computer Science orientation from Panjab University, Chandigarh, Rakesh has worked as a software developer for about seven years with a couple of leading technology companies at Mohali, Chandigarh (India).
SOCIAL MEDIA LINKS
Currently, as the editor of RMN News Service and founder of RMN Foundation, Rakesh Raman is managing all these services independently without any financial or other support.
Contact
Rakesh Raman
Editor, RMN News Service [ Website ]
Founder, RMN Foundation [ Website ]
463, DPS Apts., Plot No. 16, Sector 4
Dwarka, Phase I, New Delhi 110 078, INDIA
Mobile: 9810319059 | Contact over the email 
Support RMN News Service for Independent Fearless Journalism
In today's media world controlled by corporates and politicians, it is extremely difficult for independent editorial voices to survive. Raman Media Network (RMN) News Service has been maintaining editorial freedom and offering objective content for the past more than 12 years despite enormous pressures and extreme threats. In order to serve you fearlessly in this cut-throat world, RMN News Service urges you to support us financially with your donations. You may please click here and choose the amount that you want to donate. Thank You. Rakesh Raman, Editor, RMN News Service.