Report Corruption in Delhi Housing Societies to Clean House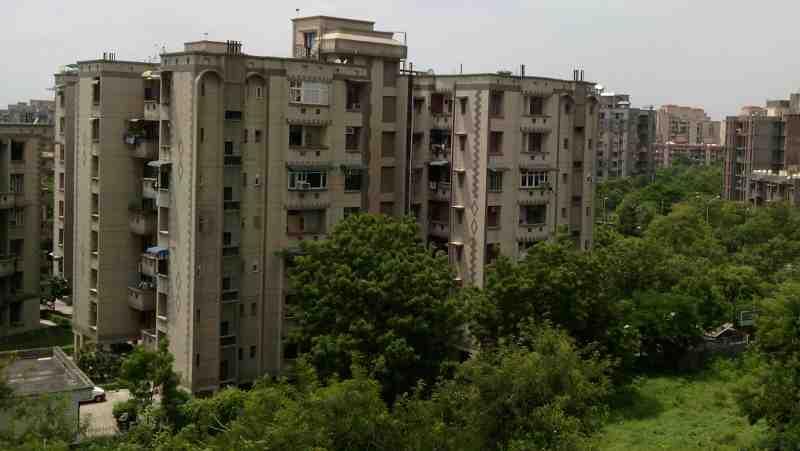 Report Corruption in Delhi Housing Societies to Clean House
If you want Clean House to report about the corruption and illegal activities in your housing society, you may please contact me with relevant documents and details. Your names or identities will not be revealed without your consent.
According to the new Vigilance Manual 2017 of India's top anti-corruption organization Central Vigilance Commission (CVC), corruption is manifested in various forms such as bribery, nepotism, willful action or willful inaction to benefit someone or to deny benefit to someone known or unknown. It also states that corruption includes cases of favoritism and failure to follow laid down processes leading to unintended benefit to someone or denial of benefit to the deserving.
---
To: All Residents of Delhi
From: Rakesh Raman
If you have voice, raise it against corruption and injustice. Do not stay quiet. If you are not trying to stop corruption, you are part of it.
As you know, today corruption and illegal activities have gone rampant in Delhi's cooperative group housing societies and it appears that no government exists in the city-state to control the rising tide of lawlessness in these societies.
Almost all the managing committees (MCs) of housing societies are under the control of corrupt MC members who mostly operate as money-collecting gangs. They are supported by deep-pocketed builders and corrupt bureaucrats and politicians.
Clean House
As millions of common residents are victims of the terror unleashed by the MC members of different societies, I have started an exclusive editorial section under the banner "Clean House" to help the suffering residents raise their voice against the growing injustice.
Although I have been writing extensively about corruption in India and abroad and running campaigns to stop corruption for about 20 years, now I have decided to organize my efforts with the aim to help the affected people proactively.
During the past few months, many residents from all parts of Delhi have met me to discuss the cases of corruption and lawlessness in their cooperative group housing societies. I have, therefore, decided to focus on housing societies' corruption with this new online editorial initiative – Clean House.
It is covering the cases of corruption and other illegal activities in Delhi's cooperative group housing societies. It also highlights government's failure to stop corruption and lawlessness in these societies and coordinates with different government departments to get the cases resolved.
Residents affected by the corruption of MC members inform me that their formal complaints to different government departments are being ignored or government officials keep throwing their complaints from one desk to another without taking any action against the accused MC members. This bureaucratic inaction or inefficiency is also a form of corruption.
Rampant Corruption               
While the MC members of each housing society control public money worth crores of rupees, they always tend to swindle that money blatantly. In most societies, same members keep holding office positions by hook or by crook. They offer various types of bribes to voting members to win elections fraudulently. Their procedures for holding General Body Meetings (GBMs) are totally flawed. They do not follow statutory purchase processes. Their accounting procedures are defective.
Despite government orders, most societies do not have a website. The societies that have websites, do not put relevant information on them to make their operations transparent. Thus, the MC members run the society affairs in a dictatorial manner.
But the government is sleeping. Despite complaints from residents, corrupt government officials do not take any action against corrupt MC members. Finally, the distressed residents are left with no other option, but to approach the courts. But do they get justice from courts? Less said about the Indian courts, the better.
Dirty Departments
The main government departments that are systematically supporting the corrupt MC members are:
Registrar Cooperative Societies (RCS) of the Delhi Government
Delhi Development Authority (DDA)
Office of the Lt. Governor (LG) of Delhi
Office of the Chief Minister and other Ministers of Delhi
Municipal Corporations of Delhi (MCD)
Delhi Fire Service (DFS)
Delhi Urban Art Commission (DUAC)
Some of the active cases that I am currently pursuing are given below. You can click the case weblink to read the full report.
If you are scared of your housing society's MC or government officials, your names or identities will not be revealed without your consent.
Currently, I am also studying 4 more cases, as residents of these cooperative group housing societies (CGHS) are in the process of sharing information with me. These cases, which are at various stages of investigation, are given below.

CASES UNDER INVESTIGATION
Housing Society
Department
Received
Remarks
New Ashiana CGHS
RCS
November 2017
More Information Needed
Chopra CGHS
RCS
November 2017
More Information Needed
Fakhruddin Memorial CGHS
RCS
November 2017
More Information Needed
A Housing Society in Pitampura, Delhi
RCS
October 2017
Complainants do not want to reveal their identities, as they are facing criminal threats.
As I am working alone for this entire project without any support, please bear with me if my response is delayed. You are requested to help me in this selfless endeavor.
You also can read some of the recent reports that I have produced covering different housing societies. These are available at the following weblinks:
[ DDA Corruption Increasing in Delhi Housing Societies ]
[ Poisonous Particles + Noise Nuisance = Death for Delhi ] – Research Report
Report Your Case
If you want me to report about your housing society, you may please contact me with relevant documents and details. These details should include:
Your name, email, mobile number
Full name and address of your society
Website address (if any) and email of your society
Names and email addresses (if possible) of all the MC members
One-page summary of the case and the outcome that you expect
If you are scared of your housing society's MC or government officials, your names or identities will not be revealed without your consent.
Depending on this initial information, I will ask you to give me more related documents. Then if you want, you also can meet me at my address given below.
About Me
I am a government's National award-winning journalist and social activist. Besides working at senior editorial positions with India's leading media companies, I had been writing an edit-page column for The Financial Express, a business newspaper of the Indian Express group.
Nowadays, for the past about 7 years, I have been running my own global news services on different subjects. I also have formed an environment-protection group called Green Group in Delhi. And I run a free school for deserving children under my NGO – RMN Foundation.
Earlier, I had been associated with the United Nations (UN) through United Nations Industrial Development Organization (UNIDO) as a digital media expert to help businesses use technology for brand marketing and business development.
I keep my mobile phone switched off. You may please contact me on my email.
Thanking You
Rakesh Raman
463, DPS Apts., Plot No. 16, Sector 4
Dwarka, Phase I, New Delhi 110 078
INDIA