Nissan Titan Truckumentary: Making the Grade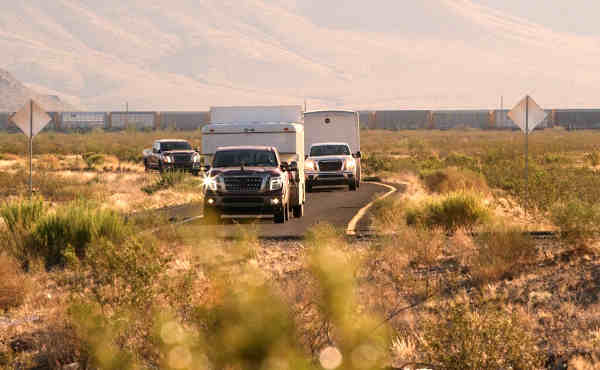 Nissan's Arizona Test Center engineering and R&D lab in Stanfield, Arizona has played a crucial role in the development of the all-new 2016 Nissan Titan XD, says the company.
An off-road location, Montana Mountain, is located about two hours away from ATC in the Tonto National Forest.
The ninth "Titan Truckumentary" episode chronicles a day in the life of Nissan's Durability team as it runs the Titan XD PRO-4X on the grades of Montana Mountain.
[ Do You Want to Buy Self-Driving Connected Cars? ]
Another Arizona driving scene featured in this episode is the grade at Davis Dam, which allows engineers to gauge the ability of their trucks to tow heavy loads under high heat at a serious incline.
According to Nissan, these sorts of tests are crucial in validating the vehicle's ability to meet new industry towing standards such as the Society of Automotive Engineer's (SAE) J2807.