Security Council Unity Can Address Human Rights Violations: UN Chief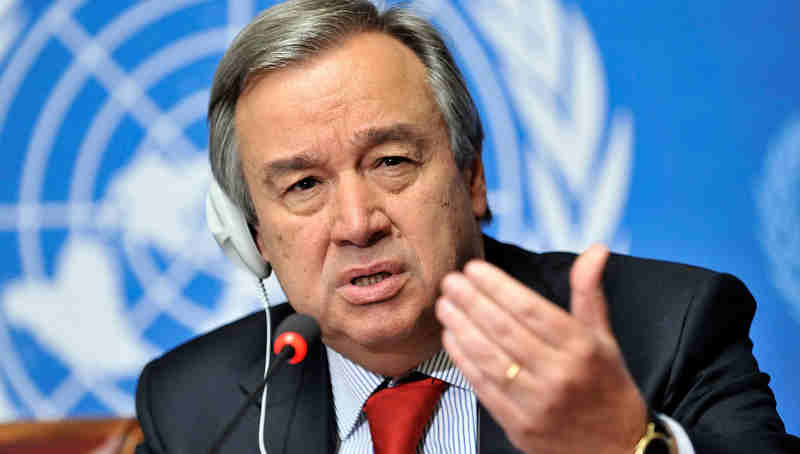 Briefing the Security Council, United Nations Secretary-General António Guterres stressed Tuesday the importance of unity in the 15-member body to effectively address human rights violations as well as to prevent mass atrocities.
"Article 24 of the UN Charter is clear: the primary responsibility for the maintenance of international peace and security rests with this Council 'in order to ensure prompt and effective action'," said Mr. Guterres, speaking on the theme of Human Rights and the Prevention of Armed Conflict.
"We must collectively draw strength from the letter and spirit of the Charter to better prevent armed conflict and sustain peace through development [by] ensuring effective protection of all human rights – civil, political, economic, social and cultural," he added.
Noting that peace, security, sustainable development and human rights are mutually reinforcing, the UN chief underscored that peace must be "relentlessly pursued" along the gamut of prevention, conflict resolution and peacekeeping to peacebuilding and long-term development.
He further stressed that close cooperation between the Office of the UN High Commissioner for Human Rights (OHCHR) and all relevant UN bodies, including the Security Council, is vital given that human rights concerns are fundamental to maintaining peace and security as well as essential to informing Security Council deliberations and decision-making.