Aida Mollenkamp Presents Spring Chicken Recipes
According to TV chef personality and cookbook author Aida Mollenkamp, the first step to becoming a great home chef is to first be a responsible one – and that means knowing where your food comes from.
"You wouldn't drive a car without the keys, so you shouldn't cook without first having keys to the kitchen," says Mollenkamp, author of the cookbook Keys To The Kitchen.
"The good news is that due to increasing awareness, humanely raised products ensured by credible, independent certifiers like American Humane Association are more affordable and available in mainstream grocery stores," says Mollenkamp.
In the video, Aida Mollenkamp showcases two favorite chicken recipes – perfect for springtime entertaining – prepared with humanely raised ingredients.
The fresh chicken is provided by family-owned Foster Farms, a poultry producer to carry the American Humane Certified seal.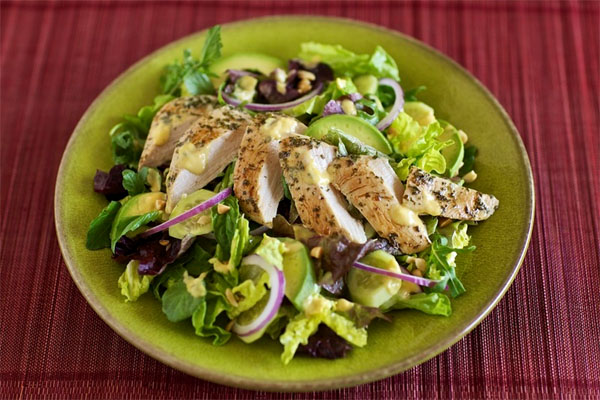 California chef Aida Mollenkamp has been cooking, eating, and engaging in all things food since she was a teen. She attended Cornell University's School of Hotel Administration then Le Cordon Bleu in Paris.
Formerly the Food Editor at CHOW Magazine, Aida is featured on Food Network's Ask Aida and Cooking Channel's foodCrafters. Her cooking style is West Coast eclectic – combining fresh, seasonal, whole ingredients with the ethnic flavors of contemporary California. In 2012, she released her first cookbook, Keys To The Kitchen.