Bold Films to Release the Thriller Heatstroke
Bold Films today released first look images from the suspense-charged thriller Heatstroke.
The film is directed by Evelyn Maude Purcell and written by Anne Brooksbank and Evelyn Maude Purcell, based on the novel 'Leave No Trace' by Hannah Nyala West.
Michel Litvak and David Lancaster produced the film on behalf of Bold Films, along with David Wicht and Theuns de Wet.
Bold's Gary Michael Walters is Executive Producer along with Evelyn Maude Purcell. Co-producers are Joerg Westerkamp, Thomas Becker and Vlokkie Gordon.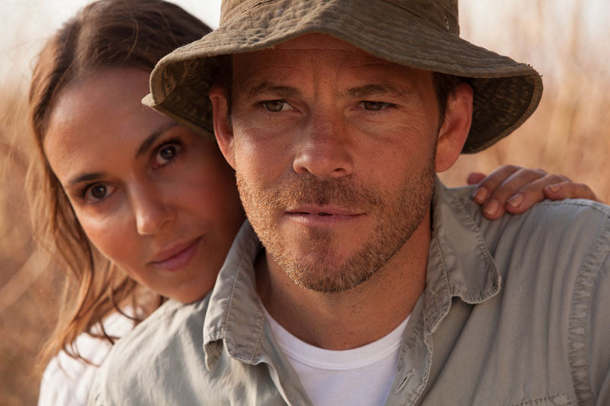 Heatstroke stars Stephen Dorff, Svetlana Metkina, Maisie Williams and Peter Stormare. The film follows a female aid worker (Metkina) put to the ultimate test of survival when her boyfriend (Dorff) is murdered on a research trip in the desolate African desert.
The announcement was made by Bold Films today, Oct. 21.