Can You Name This Goodyear Blimp?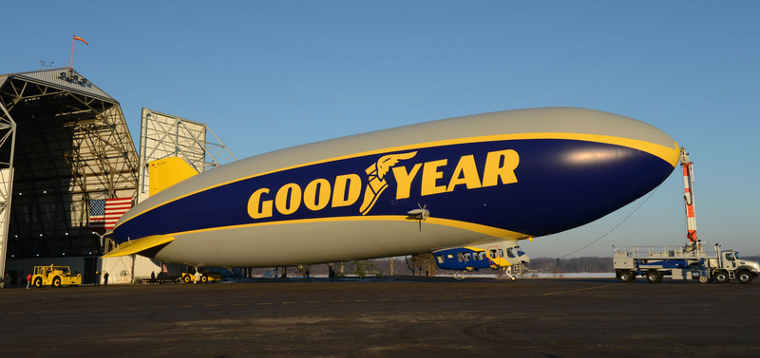 The Goodyear blimp is scheduled to begin test flights over Northeast Ohio later this month before going into service in the summer.
The company is inviting the public to participate in a Goodyear "Name the Blimp" contest.
Assembly of the new blimp began in March 2013 at Goodyear's Wingfoot Lake hangar. An international team of engineers and technicians from Goodyear and Germany's ZLT Zeppelin Luftschifftechnik worked side by side to complete the build project.
Parts such as the tail fins and gondola were built in Germany and shipped to the U.S. for assembly. The balloon-like body of the airship – the "envelope" – is made of polyester with an innovative film from DuPont called Tedlar, surrounding a semi-rigid internal structure, which differentiates this airship from previous Goodyear blimps.
Entrants over 18 years of age in the United States and Washington, DC can submit a name for the new blimp by visiting Goodyear site or its Facebook page.
One name will be chosen from the entries and the contest winner will join the Goodyear Blimp for a day of airship activities.
In addition, nine runner-up winners will receive a set of Goodyear tires. The contest opens on Friday, March 14 at 9 a.m. EST and will close on Friday, April 4.
Since 1925, the Goodyear blimps have appeared at the most watched news, entertainment and sporting events around the world. The blimps also heavily support local and national charities, and community emergency response programs. Goodyear is one of the world's leading tire companies.