Court Grants Bail to JNU Student Leader Kanhaiya Kumar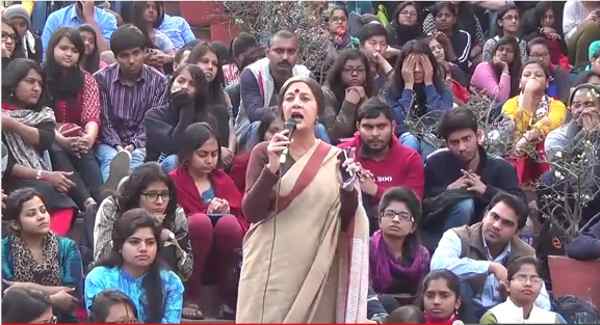 The Delhi High Court granted bail to Jawaharlal Nehru University Students' Union (JNUSU) president Kanhaiya Kumar today evening.
Kanhaiya, who was arrested by the Delhi police under sedition charges, has been granted interim bail for six months subject to the outcome of the probe.
He is expected to be released from Delhi's Tihar jail on Thursday morning.
[ Also Read: Student Protests Spreading Like Wildfire in India ]
Meanwhile, JNUSU has called for a victory march tonight from Sabarmati Dhaba to Ad Block from 9 p.m. to celebrate the bail granted to Kanhaiya.
JNUSU has also stated that it will continue its struggle to get other students released from the state custody and for seeking justice for Rohith Vemula, a Hyderabad University student who had committed suicide under excessive government pressure.