Finlandia's 1000 Years of Less Ordinary Wisdom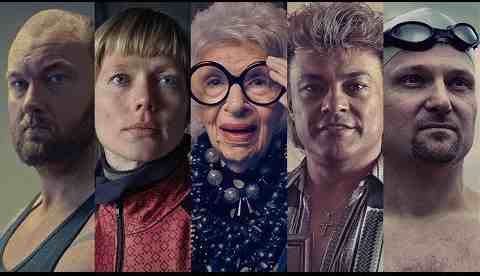 This summer, a new film created by Finlandia Vodka will bring 1000 years of wisdom to viewers.
The brand's new campaign, 1000 Years of Less Ordinary Wisdom, launched on 11th June. It is led by a 3-minute documentary style film which captures the wisdom of an extraordinary cast of characters.
Together with creative agency Wieden+Kennedy London and director Siri Bunford, Finlandia scoured the world to find people that embody the 'less ordinary' spirit, and whose ages total one thousand years.
The team interviewed each of these characters with the ambition of distilling their wisdom into a documentary-style film, aiming to inspire others to lead a 'less ordinary' life.
The film features a total of 14 characters, including New York city's nonagenarian grande dame of fashion, Iris Apfel, kinetic sculptor Theo Jansen and Icelandic Game of Thrones actor and world's third strongest man, Hafthor Julius Bjornsson.
Driven by an energetic soundtrack, footage of the characters against backdrops ranging from dense Finnish forests to the vibrant streets of New Orleans is intercut with quotes of each person's wisdom.