Gadgets: 2014 and Beyond!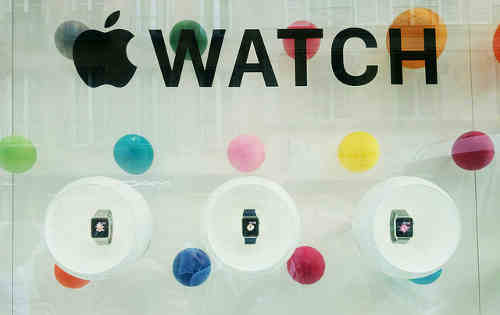 A gadget is like a haircut. You wait a while with your current one, trends occasionally passing you by, until you feel so behind the times that you simply must have another one.
Caught up with the norm, everything is fine, until your once-stylish haircut begins to look tired and somewhat archaic. You naturally book another trip to the barber.
So what is at the crest of the wave right now when it comes to gadgets? Where will these trends take us into the New Year?
RocketSkates
Who, since the age of around ten, hasn't ever had a flitting moment where they've wished for a pair of rocket skates? I can't imagine anyone not experiencing this, so readers; prepare to be stunned!
The RocketSkates are produced by ACTON, a company that, after a highly successful kickstarter campaign in which it made $550,725 (the goal was $50,000!), plans to release skates with electric engines and balancing technologies built in!
There are three different models: 45min battery life (around 6 miles worth of juice); 70 min battery life (8 miles); or 90 min (10 miles)- we know which we'll be getting when shipping begins in November this year!
Motorola 360
Every company is now taking a dive into the smartwatch pool, thanks to Apple taking the lead with its particular timepiece, but the Motorola 360 looks to be the most beautiful of the bunch.
First up, it looks like a watch, meaning that style-conscious consumers will probably want to wear it. The watch isn't a standalone device; there's no 3G; but it does work as a compliment to a smartphone via bluetooth.
Now that's all well and good, but what about games and apps? Will gamers playing on Jackpot City still have to make do with playing via their smartphones in the future?
One would think that, of all app genres, online gaming would be the easiest to modify for use via smart watches; roulette wheels, card games and slots could easily be rendered on the small screens, thanks to the current revolution in screen resolution!
So, we've whetted your appetites with a couple of this season's must have gadgets, but how will these compare to the ilk that we can expect to be released in 2015?
Sekonix DLP Pico Keychain Projector
Imagine being able to use your smartphone to project images, videos etc anywhere you wanted? With the DLP Pico Keychain Projector, you'll be able to, eliminating the need for enormous, costly projectors and having huge impacts for the visual arts, education and a myriad of other spheres.
Apple Watch
We've seen the Motorola, but the 'iWatch' is the likely contender for the best selling smartwatch, simply due to the large use share Apple's devices and iOS have.
With updates, siri, simplified apps and notifications all fed through the watch perhaps this device will do away with the tedious problem of people needing to check their phones every couple of minutes!
Photo courtesy: Flickr
---
This article is published in collaboration with Sarah Fielding.

---