Hyundai Ceremony for ICC Cricket World Cup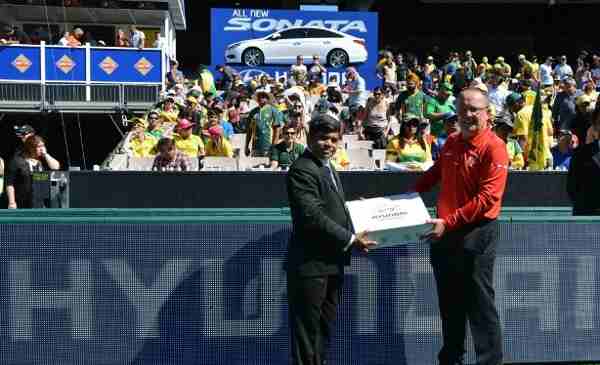 Hyundai Motor India Limited (HMIL), a subsidiary of automaker Hyundai Motor Company (HMC) and the official partner for International Cricket Council (ICC), handed over the 'Last Ball' for the ICC Cricket World Cup 2015.
Hyundai holds the exclusive rights for the Last Ball Handover before the final match between Australia vs New Zealand that took place Sunday.

At the ceremony, the set of Last Balls were handed over by Rakesh Srivastava, senior VP – Sales & Marketing, Hyundai Motor India to the Match Umpire Ian Gould at Melbourne Cricket Ground, Melbourne.