'India Lost $60 Billion in Exports in 18 Months'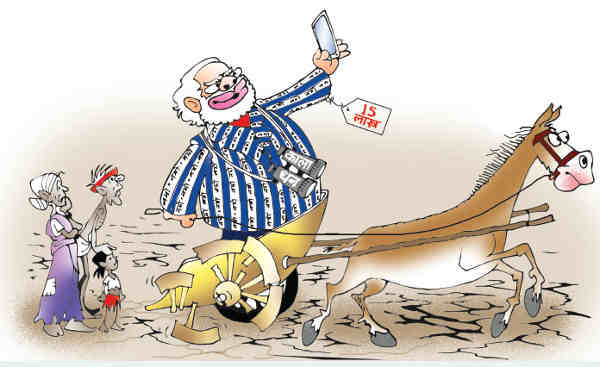 A Congress spokesperson Anand Sharama said Monday that the ruling party in India BJP held its National Executive meeting in Allahabad, where the Prime Minister Narendra Modi indulged in self-praise and attacked the opposition for being anti-development.
Sharma said, "It has been 2 years since the BJP came to power. But what has the BJP done to fulfil its promises? Today our nation's path to progress is rocky. The BJP has only engaged in number jugglery. They can't hide the fact that our economy is weak. They can't change the reality."
[ Also Read: Narendra Modi Stars in New BJP Thriller Modi Sarkaar ]
"The BJP promised 2 crore jobs a year. In 2 years, we were supposed to have 4 crore jobs. But, BJP managed a mere 1.4 lakh jobs. For 18 months our exports have been falling. We have lost $60 billion because of this decline," said the Congress leader.
Last month, Congress released a booklet to highlight the failures of the BJP government headed by Prime Minister Narendra Modi.
Titled 'Two Years of Failed Promises & Lies of Modi Government,' the 60-page digital document lists topics such as mismanagement of economy, corruption and black money, failure on foreign policy, failure of 'Make in India' program, and so on.
Photo courtesy: Congress