Libyan Parties Ready to Sign Political Agreement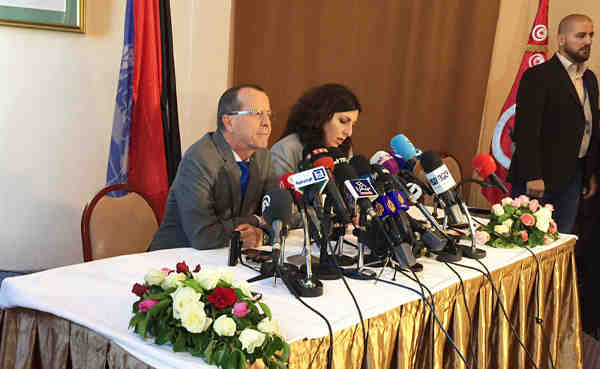 The new United Nations envoy for Libya announced Friday that the parties to the country's political dialogue process have agreed to set 16 December as the target date to sign the UN-facilitated agreement on forming a national unity government.
The agreement aims to bring an end to a crisis that has left nearly 2.4 million Libyans in desperate need of humanitarian assistance.
Briefing the Security Council via videoconference just after two-day deliberations on the issue wrapped up in Tunis, Special Representative of the Secretary-General and head of the UN Support Mission in Libya (UNSMIL) Martin Kobler said the talks in the Tunisian capital had culminated in agreement on a number of key points.
[ Germany Offers €250 Million for Children Caught in Conflict ]
Firstly, he said, the political settlement should be held on the basis of the Libyan Political Agreement negotiated within the framework of the UNSMIL-facilitated political dialogue and he added that notwithstanding the legitimate concerns by some of the parties regarding some elements of the Libyan Political Agreement, there would be no reopening of the text.
Additionally, Mr. Kobler said the participants of the political dialogue, numbering up to 40 men and women, decided to publicly announce 16 December as a target date for their signature.
Lastly, they had unanimously called on all political and security actors to create a conducive environment to enable a future Government of National Accord to assume its responsibilities in the Libyan capital, Tripoli, without threat or intimidation.