Nike Football Launches The Last Game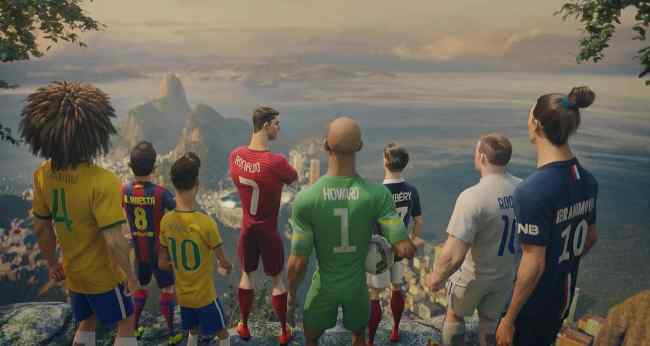 Today Nike Football released part three of its #riskeverything campaign. The film – "The Last Game" – is a five-minute animated feature starring some of the world's greatest footballers on a mission to save football from the hands of a villainous mastermind, The Scientist.
The Scientist – a suave, smooth operating genius – has been analyzing the game for years. He is dismissive of the audacious risks that the likes of Cristiano Ronaldo, Zlatan Ibrahimovic and Neymar Jr. take on the pitch.
[ Also Read: Nike "Winner Stays" Film in the Risk Everything Football Campaign ]
His research, which includes the claim that Ibrahimovic's overhead kicks have a 76 percent chance of missing, leads him to create The Clones, automatons programmed to remove all risk-taking and focus only on efficiency, decision-making and results.
"The idea behind 'The Last Game' is to show the world that Nike, like any true lover of football, believes that the game should be brilliant, daring and bold," said Nike's chief marketing officer Davide Grasso.
The Last Game was created by Nike, Wieden + Kennedy and Passion and can be viewed at nike.com/riskeverything.