North Korea Asked to Stop Destabilising Acts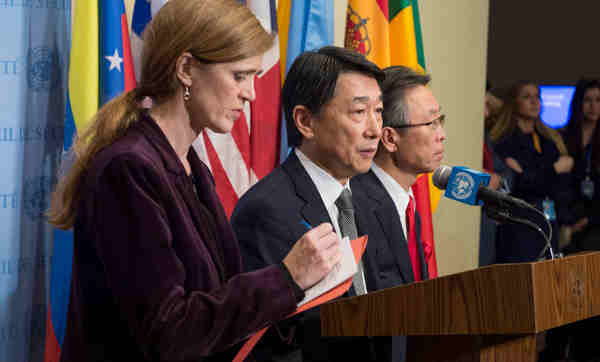 United Nations Secretary-General Ban Ki-moon "remains gravely concerned" by the situation on the Korean Peninsula following Thursday's missile launch by the Democratic People's Republic of Korea (DPRK) or North Korea, his spokesman said.
"He once again calls on DPRK to return to full compliance with relevant Security Council resolutions and cease destabilising acts, such as the launch of two missiles," Stéphane Dujarric told reporters at UN Headquarters.
[ Russia Taking Steps to Handle Situation in Syria and North Korea ]
"We are also closely following developments and staying in touch with all interested parties, and we reaffirm the Secretary-General's commitment to work for peace and stability on the Korean Peninsula," the spokesman added.
Just over a week ago, the UN Security Council adopted a resolution that imposes new sanctions and tightens some of its existing measures against DPRK, due to the country's ongoing nuclear and ballistic missile-related activities that the Council said "threaten international peace and security."