Peña Nieto's First White House Visit as the President of Mexico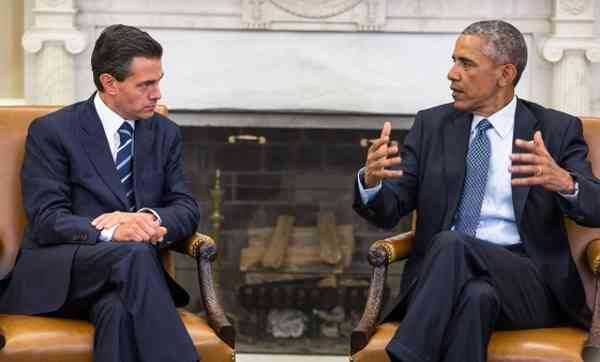 President Obama met Mexican President Peña Nieto and his delegation in the White House on Tuesday. The meeting marked Peña Nieto's first White House visit as the President of Mexico.
"It's appropriate that our first meeting of the year is with one of our closest allies, neighbors, and friends," President Obama said.
The two Presidents discussed a range of topics, including immigration, economic growth, security, and Cuba.
Both voiced their desire for 2015 to be a great year for the U.S.-Mexico relationship — "a relationship which is mainly based on friendship, cordiality, mutual respect, shared interests for prosperity and development for our nations," President Peña Nieto said.