President Obama Reviews the U.S. Response to Ebola Epidemic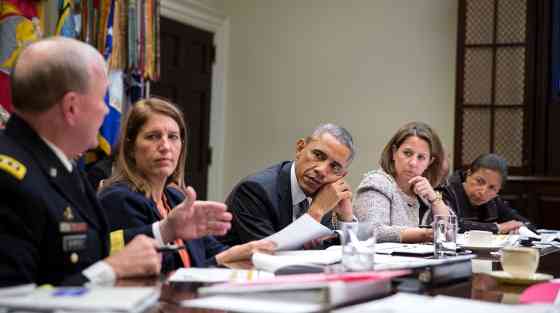 The Centers for Disease Control and Prevention (CDC) in the U.S. confirmed that two health care workers at Texas Presbyterian Hospital — who both provided care for an Ebola patient who traveled from Liberia to Dallas, Texas — have also tested positive for Ebola, and have since been isolated.
In the White House press briefing on Wednesday, Press Secretary Josh Earnest said that these two transmissions of Ebola do not amount to an outbreak, but made clear that the President is working to ensure that "all of the needed resources of the federal government are being deployed to deal with this specific situation."
[ Also Read: Is the U.S. Ready to Deal with Ebola Epidemic? ]
Meanwhile, Larry Klayman, a former U.S. Department of Justice prosecutor, has filed a lawsuit against President Obama and those in his administration, saying they are recklessly exposing the American people to the deadly Ebola virus and thus furthering a national epidemic.
[ Read: President Barack Obama Sued Over Ebola Epidemic ]
President Obama met with his senior health, homeland security, and national security advisors on Wednesday to review the United States' response to the Ebola epidemic.
The participants discussed the Ebola case in Dallas, Texas; the United States' broader preparedness plans; and both domestic and international efforts to contain and end the epidemic.
[ Read: Islamic State to Americans: You Will Not Feel Secure Even in Your Bedrooms ]
Participants also discussed options to enhance airport screening in the United States and the need to tackle Ebola at its source in West Africa, where the United States has launched a civilian-led whole-of-government effort that leverages the unique capabilities of the U.S. military to help bring the epidemic under control.
Photo courtesy: The White House