RMN Foundation Launches Education Awareness Campaign in Delhi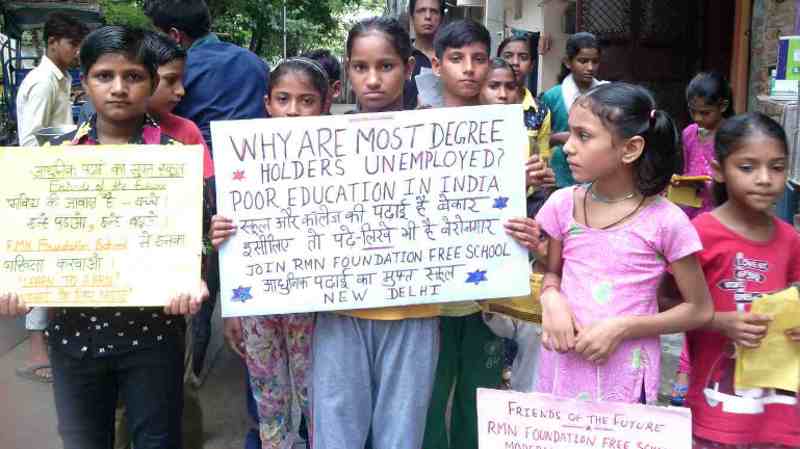 RMN Foundation – a humanitarian organization formed to serve different sections of the society with a particular focus on children's education – launched Sunday an education awareness campaign in Delhi.
The objective of the campaign is to inform students and parents that the education system in India's schools and colleges is totally flawed, and that's why most degree holder are unemployed in all parts of the country.
You can click here to see the pictures that depict the highlights of the campaign that RMN Foundation started Sunday.
---
Related Articles:
[ Who Is Responsible for Crimes and Corruption in Delhi Schools? ]
[ Education Dilemma: Let Us Save the Lives of Our School Children ]
[ क्यों हैं आप स्कूल की शिक्षा से परेशान? छुपाओ मत, मुझे बताओ। ]
---
The weekly door-to-door campaign – which is being run with the help of RMN Foundation school students – will cover different parts of the city.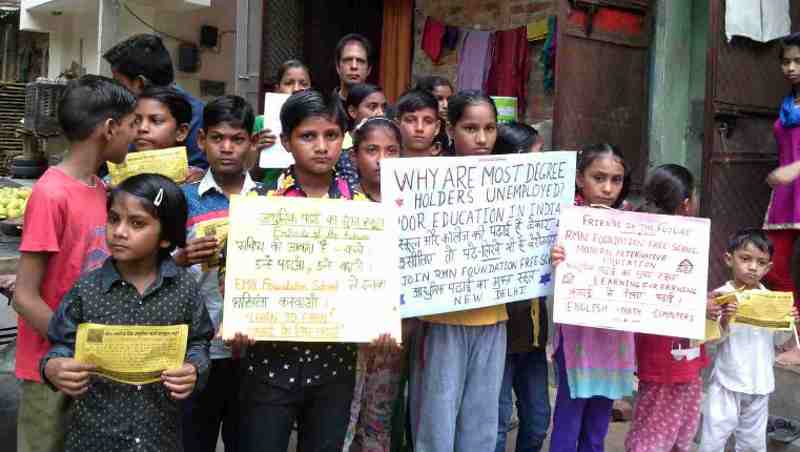 RMN Foundation school teacher Rakesh Raman and students met people in the streets and distributed hundreds of pamphlets explaining the flaws in the Indian education system and the benefits of alternative education.
RMN Foundation has developed a modern education system under the name "Constructive Education Framework" for Indian schools. This system is currently being used in the RMN Foundation schools.
Recently, the Foundation – which runs free school to provide Modern Alternative Education to deserving children – also introduced a 'Learn to Earn' (कमाई के लिए पढ़ाई) program.
RMN Foundation offers free modern education to deserving children. It is an educational and public charitable Trust registered with the Government of National Capital Territory of Delhi at New Delhi, India. Website: www.rmnfoundation.org